---
Home | COL0NEL SANDERS | Dusty Boy T | AusQB | jEEborz | skm0000 | Meatball O Doom
a cuban cat | Supergrunt19 | PaperThinWalls | Alec 944 | odmichael | TheMoleN1 | A Deaf Boy
The U2 RoKKeR | bs angel | WaiHo C
---
Week 11 Aesthetic Artist Interview: odmichael
July 17, 2009
You thought this day would never come... That the Aesthetic Artist Interviews would remain unheard to the human ear... That it would remain intact, emotionless... But let the doubters be wrong, that the sweet sounds of Team Pepto shall now rock your ears in Stereo!
Welcome to week 11 of the Aesthetic Artist Interviews brought to you by COL0NEL SANDERS, Dusty Boy T, and SCOTTY OWNS U of Team Pepto!! This week, we have a special interview, both by way of interviewee and style of interview, which you may or may not have already noticed.
Tonight, Team Pepto is having a chat with one of Bungie.net's own moderators; a screenshot extraordinaire and all-around nice guy, odmichael. Yeah, that's right. Be jealous.
So, michael, is it? ....
Download the video (720x480, 15:39, 179 mb)
Stream the audio (mp3, 14 mb)
Gallery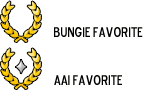 Beast

Forge 002

Forge 003

Forge 034

FTW

Ghost?

Mini Star

OWNAGE

Slayer 005

Slayer 033

Slayer 041

Slayer 042

Splosion