---
Home | COL0NEL SANDERS | Dusty Boy T | AusQB | jEEborz | skm0000 | Meatball O Doom
a cuban cat | Supergrunt19 | PaperThinWalls | Alec 944 | odmichael | TheMoleN1 | A Deaf Boy
The U2 RoKKeR | bs angel | WaiHo C
---
Week 14 Aesthetic Artist Interview: The U2 RoKKeR
September 25, 2009
He's been rocking to U2 for as long as he remembers. Now he's rocking awesome screenshots.
This week's AAI features a rock star of the Halo community. He's a relatively new Halotographer, but he's bringing his own special blend of effects to the craft. Read on about how he's mastered the trade and how he feels Halo 3: ODST will open new gateways in the world of screenshots. Sit down, buckle up, and enjoy our chat with The U2 RoKKeR.
Tell us a little bit about yourself.
Alright! Well, my name is John, but most people refer to me as just RoKKeR. I'm 15 years old, and I've been playing Halo 3 since the April of 2008. Sad, I know. Not long enough. No matter, Halo 3 was my first Halo game, and I've been a major fan since. The Halo series has this quality to it, that no matter how much fun other games get, you just can't put Halo 3 down. Anyways, I love to play golf, basketball, ski, as well as wake boarding. My main priority is school, and it's tough for me to get to the Xbox during the week. However, I try to get on as much as I can and just hang out with some of my friends, from school and online. I am currently in a 4 year commitment photography class in school, and I love it. If you are interested in the kind of photographs I take, you can check out my blog http://u2rokkerphoto.blogspot.com/. Also, I love music. I currently play the guitar, drums, and any instrument that you hit with a stick or your hand. (like xylophones, as an example). Anyways, that's enough about me!
Nice to meet you, John. What style of Halotography do you have the most interest in, and which do you feel you excel in the most? Scenery, abstract, forge art, staged or anything else?
Well, I guess you could say I do a little bit of everything. Mostly, I do staged stuff with fancy explosions and effects, but I love taking scenery screenshots, as well as anything that comes out of campaign. I admire screenshots that have good feeling and depth to them, rather than screenshots with crazy effects. Yes, I do enjoy those effects, but sometimes I love to see just simplicity in its finest. I don't do a ton of forge stuff, but you never know what you'll see from me!
A master photographer, some would say. Since you are relatively new to the world of screenshots, who or what was it that got you started? Was there a particular artist that inspired you?
Well, the wheels started turning for me when I saw Sanders first get on Bungie Favorites. I believe it was Haunting or Heated that I saw on, I'm not completely sure now. Anyways, I looked at his fileshare and I said to myself, "I want to be like that, I want to be that good." So, with no experience in this aspect of Halo, I found myself with, well, not much success at all. However, I turned to one of my fellow Halo 3 Academy members at the time, Spade193. I saw what he did, and so instead of going to Sanders, which at the time was extremely intimidating, I asked Spade to help me. He showed me the basics, and I just went from there. I like to give credit to both Spade and the Sandman for getting me inspired, and to where I am now.
Well your wheels are sure turning now. What would you say is your most unique screenshot? How does it differ from all of the others that we see daily?
Well, I like to try and have most of my screenshots be unique in their very own way. I try to stray away from the crowd, and not have the typical grenade explosion screenshots filling up my fileshare. I think my most unique screenshot would be Quantum. To most it may seem like a plain, black and white screenshot, but to me it's much more than that. It has a lot of feeling and depth to it, and I love the way how the shadows crawl across the spartan. I'm not really sure how to explain it, but there is just something about it that I just love. I think definitely it has to be the most unique screenshot on my fileshare.
Unique, indeed. And very satisfying. You sure have a lot of juicy screenshot effects in you File Share. Mind letting us in on one of them?
Well, I normally don't give out effects here and there, but I think I can share a secret or two. In order to take a screenshot similar to 'The Wanderer', you must have two people. One person needs to be the poser, and one person needs to be the one doing the effect. Throw a few effects down, you can do whatever you like. I usually use Juicy and Gloomy when doing a shot like this. Now, once you have your effects and a person to pose, you need to pick up Invisibility and a Gravity Hammer. Now, what you do is while you are invisible, you swing your hammer in front of the poser, maybe a few yards back. Then, once in theater, look through the gravity hammer to get a cool shaky effect. Give it a try, and experiment with different explosions and filters! Your bound to come out with something good.
Good to know! Now let's see if anyone else can capitalize on that technique. What are your favorite maps to take screenshots on?
My favorite map is probably Avalanche, just for the variety that it offers in what types of effects and lighting you can get on it. However, I also like Sandbox because of it's dark background, which I used to take Lonely. In campaign, well, I am a fan of almost every level. You are bound to find something cool and interesting, and most of all, different in each campaign level. Although, I like to take most of my campaign screenshots on Floodgate, The Covenant, or Sierra 117.
There really are a lot of great screenshot maps. It's hard to choose a favorite. What kind of potential do you think Halo 3: ODST will have for screenshots? What new gateways will be opened?
To put it bluntly, a lot. The amount of potential that ODST has is hard to put your mind around. Yes it's still "Halo", but really when you think about it, it isn't. You are in a whole new environment that is completely new to screenshots, a city. Also, you are playing as a completely different type of soldier, an ODST. Both of these aspects haven't really been explored much in the Halo series at all. I know that the night time levels are all open world, so you can explore everything in New Mombasa. It's unfortunate that you hadn't asked me this question in a few days, then I would have a much better answer! I think that we will be able to explore the ODST soldier in a way that we haven't before. There will be much more detail in the ODST, as well as the city, and I'm sure they are bound to be great for screenshots once the game hits shelves, along with everything else that comes with ODST.
Now that ODST has officially dropped, how have you been using your time with it thus far? Has the campaign and firefight been keeping you away from the theater, or do you have a few ideas for new screenshots?
Well, to be perfectly honest, it's been tough trying to break away from the awesome campaign, as well as Firefight. It's a whole new experience, and it is really fun to play through the campaign and see how the story plays out. I have a feeling that after I beat the campaign, Firefight will have me occupied for months and months to come! I mean, never ending Covenant ass kicking? Who wouldn't want to play? But I do think that ODST has a lot of screenshot potential. For the scenery artists, there are a ton of new places to take screenshots of, and the city offers a whole new setting for scenery. Going through the campaign and checking out a few Firefight maps, I definitely have quite a few ideas for screenshots. It's going to be great to see what the community as a whole will come up with in ODST.
I truly cannot wait to see what you, and the rest of the community, will come up with. How did you come up with your Gamertag?
Well, I've always been a major fan of U2, and I wanted to represent the boys online somehow. So, I just kind of thought, "U2...rocks...rocker!" Threw in 2 "K's" and there you have it! The U2 RoKKeR!
I never would have guessed they had an influence on your name! Are there any particular areas of Bnet that you visit the most?
Well, whenever I log onto Bungie.net, I check the front page, and then head straight to my Private groups. I visit my group Mythic Photographers very first, and then I venture over to Aberrant Designs, and some of the other groups that I play an active role in. When on the public forums, I like to hang out around the Halo 3: ODST forum, as well as the Bungie Community forum.
It's hard not to find a place within Bnet that you feel welcome and comfortable in. Are you surprised by your level of involvement in the community?
Extremely surprised. I never thought I as involved as I am right now. I find myself on the forums a lot, just talking with friends and hanging out. I'm surprised but glad I'm involved as I am. It's a lot of fun for me to get involved in Private groups and such, and I love being a member of Bungie.net
The Halo community really seems to suck you in, doesn't it? Would you like to make any shout-outs before we wrap this thing up?
Of course! First, I've got to give a shout-out to Mythic Photographers. I'd like to thank MarineManiac, Spade, and camo m0nkey for helping me found the group, as well as all of our members for sticking with us, and making our group the best screenshot group on Bungie.net. You guys rock! Also, I'd like to shout-out to my boys over at Aberrant Designs, you guys are all second to none, and you are all an extremely nice group of people. I'm proud to be an Aberrant! Another shout-out goes to all of the guys at the H3A, for getting me involved in the community and being great friends to me for over a year. Also, I'd like to thank Sanders for making this happen, and for accepting that friend request many months ago. We've been great friends since!
Thanks guys!
~RoKKeR~
And with that another interview comes to an end. You know what that means, our shout outs. First of all, the boys here at Pepto would like to give a shout out to Louis, without him this interview would not have been possible. Another shout out for our interviewee, The U2 Rokker. His incredible writing made this interview much easier for us. And last (but certainly not least), Pepto would like to give a shout out to our two newest members, TheMoleN and Privat3 Caboose. Both are working hard alongside their fellow Peptonites to make these interviews happen. And with that, another interview comes to a close. We're out
Gallery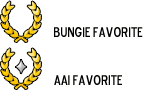 | | | |
| --- | --- | --- |
| Black Ops | Destruction | Down-Sight |
| Enlightenment | Envious | Hatred |
| Hell's Minion | Isolated | Lonely |
| Lost Oasis | Malignant | O.D.S.T |
| Pond | Quantum | Shadow Rogue |
| Shadow Walker | The Wanderer | Thermal Abyss |
| Torn | Unknown Beast | Vineyard |