---
Home | COL0NEL SANDERS | Dusty Boy T | AusQB | jEEborz | skm0000 | Meatball O Doom
a cuban cat | Supergrunt19 | PaperThinWalls | Alec 944 | odmichael | TheMoleN1 | A Deaf Boy
The U2 RoKKeR | bs angel | WaiHo C
---
Week 3 Aesthetic Artist Interview: AusQB
April 24, 2009
I would have been your daddy...
...but I just had to take a photo of that rock. Penned with great wisdom, this Aesthetic Artist enlightens the community with alluring information and some insightful messages. He has been recognized all around Bungie.net, and the people over at Team Pepto have managed to sit down and catch a few moments of time with none other than one of the Founding Fathers of Halotography, AusQB.
Tell us a little bit about yourself and how you got into Halotography.
My real name is Robert, I live in Perth, Australia, and I'm currently a student in my third year of university. I became a huge fan of the Halo universe as soon as I saw the Macworld 1999 teaser and subsequently the E3 2000 trailer, and I have been following it intimately ever since.
I am an avid photographer and as such I loved the addition of the theatre mode and was immediately drawn to the world of screenshots. It became an outlet for my photographic passion and creativity in a more controlled medium. I take screenshots in much the same way I take photos in real life, applying all the same principles of photography.
Interesting, maybe you could show the community how you use those principles. When did you first start taking screenshots? Was your first screenshot in matchmaking, forge, or campaign?
It just so happens that I wrote an article covering the basics of screenshot taking, including framing, zoom and lighting. Check it out here. It should help beginners to grasp the more fundamental concepts of photography as they are applied to Halo.
My very first screenshot, "Slayer", was taken from my first game of matchmaking. In this case, a picture is worth a tale of woe.
When I arrived home after picking up Halo 3 on launch day, I settled in for a whole day of uninterrupted joy as I play through the campaign. However, while drooling my way through Tsavo Highway, I hit a little snag. This "little snag" turned out to be a damaged disc drive. While I could load all the multiplayer levels properly, I could not load any of the campaign levels. Devastated, I packed up my 360 and sent it on its second journey to the service centre.
I was left with no choice but to finish the fight at a friend's house. Not exactly the epic experience I had planned, but at least I didn't have to wait two weeks to find out how the greatest video-game saga of our time ends. Once I got my 360 back, I immediately jumped back into campaign to take some screenshots, the first of which was "Co-op".
That's beautiful, canman! How many total screenshots have you taken?
Since Halo 3 came out, I have snapped 560 campaign screenshots and 891 multiplayer screenshots (Matchmaking, Forge, customs), bringing the grand total to approximately 1,451, taking into account that there are a few panorama sets in there.
You make panoramas as well? What got you into taking those masterpieces?
Being a photographer, I had already dabbled in panoramic images, but in terms of Halo 3 I was really inspired by El Burritoh's panoramas over at Haloramics. The great thing about panoramas is that they capture so much more detail and energy than a regular screenshot. You can show a whole battle going on from one end of the map to the other, or just fill the screen with lovely scenery.
They also give you the ability to replicate a camera's wide angle lens. Panoramas don't always have to be wide, six frame shots of scenery. I often take panoramas made up of only two or three shots. Doing this creates a nice, high resolution image without distorting the geometry too much. This method is great for vertical panoramas, where simply taking two shots with a generous overlap can yield a great sense of depth.
And you have definitely shown us that they are great for vertical panos ;D How many Spotlights have you gotten with your artwork, including Bungie Favorites and published fan art on Bungie.net?
I have been featured on Bungie Favourites twice. The first one was "Co-op 195", a shot that I didn't really think much of when I took it. For every screenshot I take there are usually another dozen that I have taken from that particular scene. Being such a perfectionist, I was really bothered by the little specks of dirt and that small bock in the lower left hand corner, but nevertheless I thought it made for a nice wallpaper.
The second screenshot that was chosen came as a complete surprise to me, "VIP 252". As you can probably tell by now I never name my screenshots when I take them. As I mentioned before, I usually take many screenshots per session, so I don't have time to think of a title for each shot when I don't always know which I will be using, especially if a few of them have only slight differences.
I have submitted dozens of avatars and user skins, but ultimately only one was chosen which I am still very happy with. It is the grainy blue and white seven. I made it by taking a screenshot of the outer wall of the fan on Last Resort and photoshopping it from red to blue. Simple.
I have also had a few of my screenshots featured in four of Urk's "Tag and Release" articles which reside on Bungie.net. My screenshots are the first screenshot in the "SPNKr" article, The first picture in the "Mark VI" tag article, the first image in the "Elite" tag article, and the fourth screenshot for the "Chief" tag article. It's always nice to see my shots being picked out of the huge compendium of screenshots on offer, but it's even better to be able to see what other people bring to the table. It's great that Urk is running these weekly features and breathing some new life into screenshot taking to keep us inspired.
Those Bungie Favourites choices were definitely not surprises to the rest of us! They're bloody brilliant! If you could add one feature to Halo 3 to benefit Halo 3 Screenshots, what would it be?
Without a doubt, more advanced screenshot taking controls. That may sound quite vague, but think to games like Project Gotham Racing and Forza Motorsport. Both have amazing photo modes, allowing you to manually modify such things as tilt, zoom, focus, aperture, shutter speed, brightness, contrast, colour and sepia. These options would incredibly enhance the potential of the theatre mode and would open up a whole new dimension of screenshots.
What is your favorite level in Halo for taking screenshots with both outlets of Halo creativity?
I fell in love with Floodgate. The lighting on that level is incredible, especially with all the bright light sources you can find scattered around the level, which is how I got "Co-op 195". I have taken the most screenshots on Floodgate out of all the campaign levels. The Covenant is also great for its lavish and diverse scenery.
It's hard to pick a favourite multiplayer level as they all have very different environments and lighting, but I tend to take more screenshots on Snowbound and Standoff. The cave on Snowbound can produce some amazing effects whereas the lighting on Standoff is perfect for high contrast screenshots.
Thanks for those suggestions on the multiplayer levels! Why are your Bungie.net and Gamertag names completely different? What are the origins of both?
When I created my Bungie.net account, I didn't anticipate that I would be using it as much as I have, so I didn't really put much thought or consideration into it. I have a vague memory of seeing someone by the name of "Candyman" or thereabouts on HBO one late night, so I simply stripped the "dy" and added "88", representing my year of birth. As much as I regret creating that username, it has grown on me over the years.
However, when it came to creating a gamertag when the 360 came out, I wanted a completely different handle. I wanted something simple and relatively meaningful. I'm not sure how I came about it, but I took the "Aus" from Australia, obviously being my home country, and QB being the acronym for quarterback, since football is my favourite sport.
Football is a beastly sport, there's truth in that ;) What is your favorite or most known screenshot?
My all-time favourite is "Apparition", which I recently re-uploaded with a proper title, unfortunately deleting all downloads, ratings and comments. For the record, the screenshot was taken on December 1, 2007, but because I re-uploaded it, the date was reset as well.
It may seem like a fairly plain screenshot at first, but it has a very subtle yet eerie effect to it. You don't get the full experience when looking at it on a computer because the compression kills the contrast.
To this day that screenshot remains a testament to my simplistic style.
That simplistic style is definitely very effective with screenshots, keep it up! What was the process used to make your favorite screenshot?
A lot of people ask how I made "Slayer 540".
The technique is quite simple but requires a few things. First, you'll need to download "Black Pit", a variant of Rat's Nest that lets you get into the very dark area underneath the Ghost. Optionally you can download the game type "Photo Op", a variant designed specifically for taking screenshots.
Once on the map, pick up a flare and enter the teleporter. Inside there are two pits separated by a wall. In the corners of the pits between the middle wall and the teleporter wall there is virtually no light. Stand in one of those corners and throw down a flare.
Now in theatre mode, go slowly through the film as the flare is deploying. Get to the point where the room is very bright but you can still make out the player. Zoom in, move the camera close to the player and you should notice their armour turn dark blue/black.
If you notice large discs appearing in the shot, this is from the small lights on the armour. You will have to frame the shot to exclude any light sources. If you can't get it to work, just experiment. There are plenty of different weapons and equipment to play with.
Would you like to add anything you want known about yourself?
I have a sexy Australian accent.
Also, I am currently pursuing a career in web design and am in the process of starting my own design business. If you're interested, you can visit my website here.
That accent is sexy! Would you like to make any shout-outs with it's sexiness?
First and foremost I want to acknowledge Ar7is7s of Halo, a great community of screenshot takers that I co-administrated alongside its founder and good friend of mine, RedRaptor. We were the first major screenshot group to arise out of the dust of Halo 3's launch and have remained a very close-knit group of friends who share a passion for screenshots.
Next up is Real7alk, the latest internet phenomenon. Our 700+ strong community, led by Ryaaan14 (formerly known as "a tuxedo cat"), is a chunk of the Halo community who "tells it like it is". Our staff is made up of well known names in the community, such as Predator5791, RandomSauce and myself (maybe not as well known) and our podcasts have featured such guests as DigitalPh33r, Foman123 and several other forum ninjas, Bryan Simon, bs angel and many more.
I can't go with out mentioning bs angel's screenshot site i <3 halo 3 screenshots. It's a great place to see the very best screenshots that the community has to offer.
Finally, I'd like to publically thank all the people who have given me praise and encouragement over the years. I appreciate each and every one of you.
Thanks for doing this AusQB! Finally, please direct yourselves here to see AusQB's awesome assorted gallery of campaign shots, multiplayer screens, and his own Bungie Favorites masterpieces. Also, I give my personal shout-out once again to bs angel, COL0NEL SANDERS, and Dusty Boy T, my three contributors over at Team Pepto. Thanks so much for helping me with this!
If you have any suggestions for future guests, message jdars on Bungie.net!
Gallery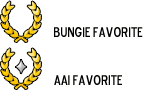 | | | |
| --- | --- | --- |
| Apparition | Co-op | Co-op 030 |
| Co-op 041 | Co-op 059 | Co-op 060 |
| Co-op 135 | Co-op 190 | Co-op 191 |
| Co-op 195 | Co-op 199 | Co-op 355 |
| Emotion | Forge 024 | Forge 027 |
| Forge 030 | Forge 038 | Forge 058 |
| Forge 075 | Juggernaut 532 | Shellshocked |
| Slayer 010 | Slayer 067 | Slayer 078 |
| Slayer 220 | Slayer 270 | Slayer 313 |
| Slayer 437 | Slayer 447 | Slayer 540 |
| Slayer 586 | Slayer 588 | Slayer 609 |
| Slayer 610 | Slayer 617 | VIP 191 |
| VIP 252 | VIP 253 | VIP 448 |