---
Home | COL0NEL SANDERS | Dusty Boy T | AusQB | jEEborz | skm0000 | Meatball O Doom
a cuban cat | Supergrunt19 | PaperThinWalls | Alec 944 | odmichael | TheMoleN1 | A Deaf Boy
The U2 RoKKeR | bs angel | WaiHo C
---
Aesthetic Artist Interview 16: WaiHo C
July 16, 2010
So, WaiHo, care to share a bit about yourself?
Hello, most of you may know me as WaiHo C, but my real name is Wai-Ho, lol. I am 17 years old and I am currently in my final year of highschool. I have played Halo since the release of Halo 3, oh and I am from the Netherlands. Besides playing Halo I like chilling with friends and going out.
Seeing as how you were playing Halo 3 since its release, it is only fitting that you were one of the first truly premiere Halo photographers. Did you ever imagine something as simple as snapping a few screenshots would make you so popular?
Haha, well I definitely didn't think it would. But I'm glad it did, because when I was getting more known among the other screenshot takers I met some really cool people. Shared effects and stuff, it was a great time.
The screenshot community is definitely a great place with great people. :)Your shot 'Rocketz' was one of the first of its kind, paving the way for artistry through effects. Did you think you'd create such a dramatic inspiration within the world of screenshots?
Well I was really suprised to how people reacted to that screenshot, I personally thought it was an okay screenshot, but apparently many thought otherwise. I would never expected that I would be an inspiration to others, since I always looked up to other people, such as jEEborz, INFLUENTKILLER and C0L0NEL SANDERS to name a few.

And for the people that still don't know how I made that screenshot.. First you go to the middle room on Avalanche, with the 2 man-cannons. Then go to the icy wall ( the side where the spartan laser is located), and then throw a spike grenade against the wall, this will create some kind of black slimey stuff on the wall. So what I did was throw a spike grenade against the wall, turn around and pose. Of course you will not get the exact same effect, it will require a certain amount of luck as well, but that is with every screenshot.
Soon we'll be seing hundreds of 'Rocketz' shots I'm sure. In your opinion, what is the most important aspect of a screenshot?
The first thing that comes to my mind is probably the armor and the weapon that it's holding. The armor, with the helmet being the biggest factor, can change the whole vibe to a screenshot. If the screenshot has an evil feeling to it and the spartan has a CQB helmet on, it would probably not look as good as a spartan with a Hayabusa helmet. Another thing is the angle the screenshot was taken, it can make a screenshot really good or really bad. With the right angle you can make sure the screenshot doesn't have something weird in the corner that could make the screenshot bad.
We can't count the times that a little spike or other obstruction in a corner has tarnished one of our screenshots. :P What first led you to begin creating screenshots through Halo?
Actually one of the first things I did when Halo 3 was out, was taking screenshots. It all started when I was just messing around in theater watching a rumble pit game back, and saw a cool moment in the film. Of the specific moment I took around 6 or 7 screenshots, but each screenshot from a different angle. And one day I got all kinds of messages from random people saying I was on Bungie Favs, I didn't believe it of course but it was true.
The screenshot that was on Bungie Favs was actually one of the screenshots I took in the film I just mentioned. And from then I decided to keep making screenshots. I got in the whole screenshot community and made many screenshots and met a lot of people.
What is your favorite shot that you have taken?
My favorite screenshot is probably "Art", it's a screenshot with just some leaves and fire. But it looks really cool and is definitely something different, because it doesn't have a spartan/elite in it. All I did in that screenshot was shooting a flamethrower at a wall on Ghost Town, I think this proves that something really simple can turn out really cool with the right angle.
Simplicity always turns out great. Have you been following any of today's current screenshot takers? If so, whom?
I have been away from the whole screenshot making scene for a while now, so I haven't really followed any of the new screenshot takers. But I still check the Bungie Favs every time to see if there is something new and refreshing on there. And there have been some amazing screenshots on there.
Do you think you will begin taking screenshots again after Halo Reach is released this fall?
Since I started H3 with taking screenshots, I will probably start Reach with taking screenshots as well. I had a lot of fun making screenshots, so I am looking forward to making them again. So you expect a return from me, but I will probably make maps and play it more competitively as well. A bit of everything basically.
We look forward to seeing some fresh work from you WaiHo. Anything you'd like to leave the readers with before we shut this thing down?
Well to all the screenshot takers out there, keep doing what you do, I always like to see some new screenshots. If you want you could send some screenshots to me, since I haven't seen a lot of the new screens in a while. New GT: Obi Wai Kenobi, that's where you can send them to. And if I may advertise a little.. for the Dutch people that read this, which I doubt.. please visit www.Halo3forum.nl
Well,if you feel like it feel free to make a few shout-outs as well.
First of course a shout-out to C0L0NEL SANDERS for this interview, shout out to Gerko, my teammates CaLypso, FurioSitY and Wet van Ohm. And the people that I met in the beginning of H3 through taking screenshots; jEEborz, PhillyEaglesS, Scorpulus, A Deaf Boy, Scotty Owns U, Timtaztix, INFLUENTKILLER and everyone else that I met.
I think you forgot a few other Peptonites , but no worries here. :) It was a pleasure having you, and we look forward to seeing you in Halo: Reach. With that, Pepto is out for the summer. We'll see you in Reach. ;)
Gallery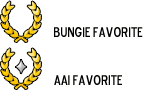 | | | |
| --- | --- | --- |
| Kill Bill | Man vs. Machine | Midnight Tank |
| Mythical | Nature's Defense | Rocketz |
| Se7en | Shadow | Stealth |
| The New Hero | Two in the Pink | Under Fire |