---
Home | COL0NEL SANDERS | Dusty Boy T | AusQB | jEEborz | skm0000 | Meatball O Doom
a cuban cat | Supergrunt19 | PaperThinWalls | Alec 944 | odmichael | TheMoleN1 | A Deaf Boy
The U2 RoKKeR | bs angel | WaiHo C
---
Week 15 Aesthetic Artist Interview: bs angel
November 20, 2009
When it comes to picking out amazing community screenshots, there's no BS about this Angel.
She certainly knows how to pick 'em. bs angel has been a long-time Halo fanatic and amazing contributor to the community. We decided it would be a unique style for our interviews to have a chat with someone in front of the camera, so to speak, rather than behind it. Her website, halo3screenshots.com, has been a sanctuary for Halo 3 screenshots. We're here to discuss the website, and maybe even find out if she's as good at taking screenshots as the ones she picks.
What motivated you to start your website, halo3screenshots.com?
It all began one fateful day back on January 29, 2008. One day, for a filler article on my main website, I ran a post compiling interesting screenshots I stumbled upon after a quick trip through Bungie's files. I came across so many images that I adored that I knew I would either have to feature screenshots every day on HMB or that I would need to create a brand new website to adequately display that newly found passion. I went with the latter and had another site up and going the very same day!
Good thing you did! Many people would never have been introduced to this wonderful art. :) What was it that initially pulled you into the world of screenshots?
I think it's a mixed bag of reasons. I love the fact that you can capture a still shot of something impressive, something embarassing, or something notable you did in-game. I love that you can get pictures that are stunning beyond belief simply by experimenting with various filters and Forge objects. More than anything though I love that screenshots allow you to appreciate the beauty of the game that you don't have a chance to notice when you are otherwise occupied with shooting people in the face. And all from your game disc with no assistance from a capture card? That's pure win right there.
There certainly are a lot of screenshots that show the beauty of Halo. Are you a particularly good screenshot artist yourself?
If by particularly good you mean completely and utterly horrific then yes, that statement would be accurate. Unfortunately I'm not able to spend more than about five to ten minutes in Theater Mode due to being extremely prone to motion sickness. The zooming camera makes me sick to my stomach in no time flat so experimentation and fine-tuning is not an option. To be honest with you, I think my lack of expertise in the world of screenshots allows me to see the images with an unbiased eye. I don't know what fancy effects each screenshot utilizes. I don't know how difficult or not difficult it is to capture each image. I only know if it's visually appealing or not, which is all that really matters anyways.
I couldn't agree more with that. Well said. What do you look for when you pick a screenshot out of the community?
I look for a wide variety of things. I look for simplicity and I look for elaborateness. I look for shots that elicit emotions and shots that make you laugh. I look for things that are beautiful, and also for things that are original. My primary criteria is that it must be interesting to the viewer, for whatever reason that may be.
Well you seem to have a good eye for what people find interesting. Who are some of your favorite screenshot artists? Why?
I have way too many favorite screenshot artisans to even begin to list! Some people, like Dusty Boy T, specialize in capturing the essence of campaign. Others, like MarineManiac, focus on the beauty that scenery shots have to offer. People like Predator5791 can manipulate Forge like nobody's business and those like Stained49 manage to come up with the craziest effects. There are numerous people that work magic in Theater Mode, and I appreciate each and every one of them. I have a photographic memory so some of you screenshot artists would be positively scared if you knew just how well I know each and every one of your galleries!
I agree, there are so many great artists who are special and talented in their own rights. Any new or exciting changes you plan on unveiling about the site soon?
I recently rolled out the Friday Top Tens in an effort to recycle and bring attention back to some of the older shots on the site. I haven't said this publicly but I've also been working on an invisible search system. Before the only categorization was through the all-inclusive categories so I'm now making it possible to find screenshots that showcase your favorite armor permutation or weapon, favorite map or color, or other number of various search perameters. It is in no way complete but you will get some results if you try those searches. Enter ODST and you'll get everything from shots taken in that game to the specific multiplayer helmet choice. Enter Orbital Drop Shock Trooper though and you'll get only that specific grouping of soldiers. Enter either Grunt or Unggoy and you'll get those cute little Covenant critters. As you can imagine, going back and organizing over 3,000 screenshots is slightly time consuming but it will get done. Mark my words!
Time consuming, and loads of fun I'm sure. We definitely appreciate the hard work you've put into the site though. Any games you like to play other than Halo?
What? I don't understand the question.

(Don't tell anybody as I don't want to ruin my hard earned reputation but I love horror survival titles, human vs. alien shooters, various puzzle games, and many, many more. The main genre I avoid is the land of RPGs as my obsessive completionist nature makes those games impossible for me to play at a healthy level.)
Indeed. RPGs do tend to steal hours away from your life. Then again, I've experienced this phenomena from the Halo games as well. Are you surprised by your level of involvement in the community?
While I've been playing Halo since CE, I only recently upped my public participation a few years ago with the launching of my websites. My involvement doesn't surprise me as I love the social interactions within the community, but the acceptance I have found does. I love being a part of the Halo community, and I'm thankful to those that have welcomed me there.
Everyone loves you, and it's no surprise. Before we wrap this thing up, we figured we should let you make a few shout-outs.
:waves to my mom, and to yours as well:
My mom says "hi."
Thanks so much for the chat, angel. It was a great change of pace for our interviews, and it offered an interesting new perspective on the world of Halotography and a cool inside-look at your website. And, as always, we can't thank Louis Wu enough for his ongoing support and help with the interviews. I'd also like to give a huge shout-out to the rest of my Peptonites. Thanks guys, you rock my socks.
For interviewee suggestions, please email COL0NEL SANDERS at thesandman126@gmail.com
[Editor's Note: Angel wanted me to mention how difficult it was for her to narrow her favorites down to only 20 screenshots. There are many missing that she would consider a favorite.]
Gallery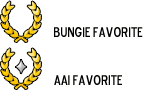 | | | |
| --- | --- | --- |
| Ascension | Camouflage | Double Team |
| Extinct | Fractured | Ghastly Vision |
| Heaven's Garden | Heroe's Past | In Space No One Can Hear You Scream |
| Last Breath | Leaving | Life and Death |
| Nature's Defense | ODST Fall | Reflections |
| Silent Vengeance | Subtle | Sunray |
| Trompe Le Monde | Whisked Away | |