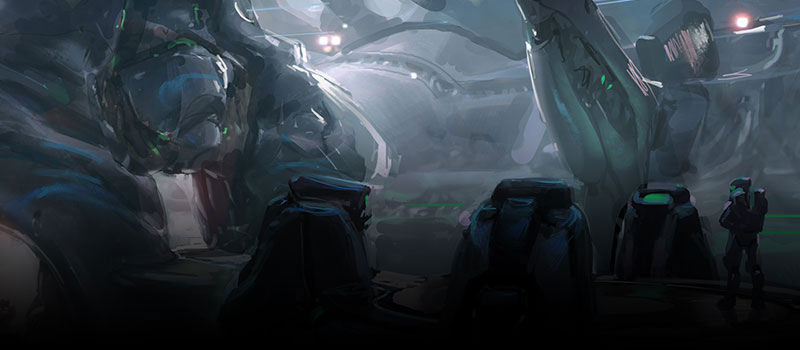 The Halo Bulletin: Live and Let Pie
by B is for Bravo
10.30.2014 18:58
Over the past few weeks, we've been telling you more and more about the journey that lies ahead, and I do believe it is safe to say that these are exciting times indeed. Inside the studio, we're putting the finishing touches on a variety of projects, some of which will be available to you as soon as tomorrow, some that are less than two weeks away, and others that will be coming closer to the end of the calendar year. In this week's update, we have some details on these very experiences, and I'm excited to get started, so let's do just that.
Halo: The Master Chief Collection – Wait, There's More
We've been working with our friends over at IGN to deliver you daily drops of goodness from The Master Chief Collection, and as we approach the launch, we've got a few extra details for you. I caught up with Max Szlagor, Senior Designer on the project and all-around great guy, to get some extra details on customization and unlockables. (Be sure to stop by tomorrow, as there may be more info on the way)
Customization & Unlockables
As we mentioned before, all content for each of the previously released games within The Master Chief Collection has been unlocked for you to enjoy on day one. In addition, we added lots of new unlockable customization options such as emblems, nameplates, and avatars (you may have seen some sneak peeks at these throughout the summer). Items can be unlocked in a variety of ways, although the majority are granted for completing different types of achievements. Once unlocked, players can select one of these new customization items to add a bit of style to their appearance in game lobbies and their player profile page. Additional unlockables include a new Halo 2 skull, 15 Terminal videos, and a customizable clan tag, with over 300 items in total. Here is a sample of what is available: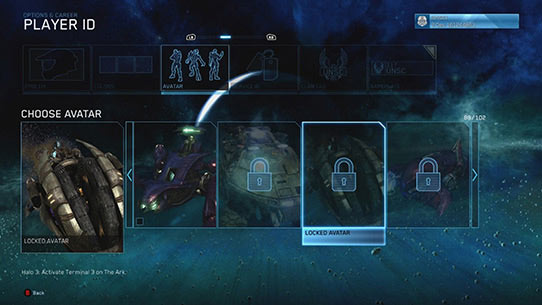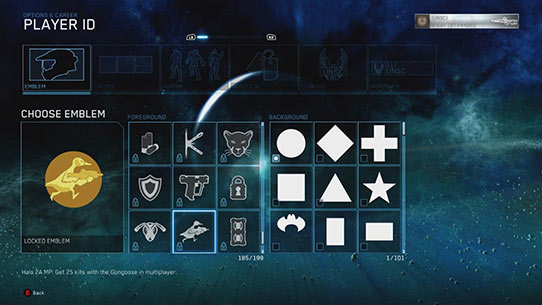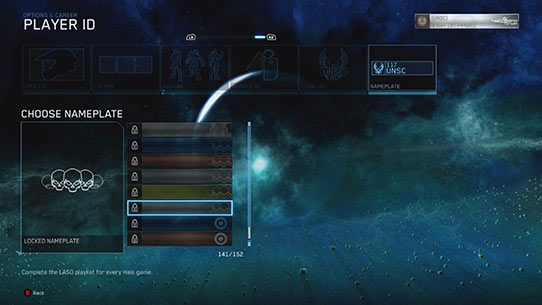 450 Xbox One Backgrounds
Recently, if you frequent the interwebz, you may have gotten a sneak peek at some high-quality achievement images from Halo: The Master Chief Collection. Today, we're excited to announce that every single unlocked achievement will also be represented by a high quality image from the new Halo 2 cinematics, unreleased concept art, level images, or a Terminal frame. This will allow you to take advantage of the new Xbox One feature that allows you to change your background, and we suggest that you don your achievement wallpapers proudly. Here is a sneak peek at just a few of them: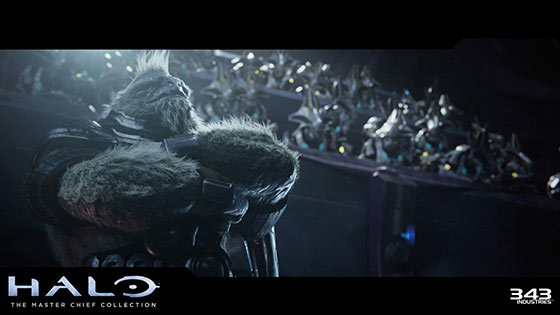 Remaking the Legend - Halo 2: Anniversary

We'll be sharing the story of Halo 2: Anniversary development with you tomorrow on Twitch.tv/Xbox. With never-before-seen footage, 'Remaking the Legend – Halo 2: Anniversary' includes appearances from Frankie, Bonnie Ross, Dan Ayoub, members of the original Halo 2 team, including Joseph Staten, Max Hoberman, and Marty O'Donnell, artistic contributors Keith David and Steve Vai, and more.
The documentary will tell the tale of the many key players who helped bring Halo 2: Anniversary to the Xbox One, with a behind-the-scenes look into not only the ten year anniversary project, but also the origins of the original title.

We're particularly excited about the world premiere, which will take place tomorrow on Twitch.tv/Xbox. Here's the schedule of the special airings:
Friday, Oct. 31 at 11 am PST/2 pm EST
Saturday, Nov. 1 at 6 pm PST/9 pm EST
Sunday, Nov. 2 at 6 pm PST/9 pm EST
Additionally, you can download the full feature for free on Xbox Video, and of course watch it on the Halo Channel starting November 11. We'll see you on Twitch tomorrow!
The Launch Invitational

As we announced last week, HaloFest weekend will include the Halo: The Master Chief Collection Launch Invitational. Eight captains were nominated, and they've built their final rosters, which are as follows: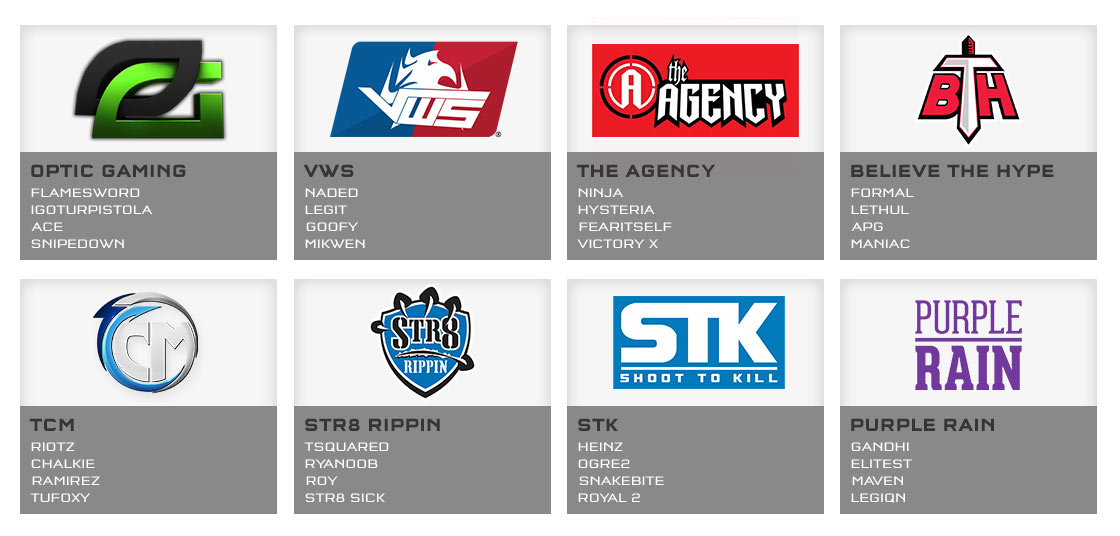 These teams will be competing in a mix of Team Slayer, Neutral Bomb, 3 Flag CTF, 5 Flag CTF and King of the Hill on Shrine, Lockdown, and Warlord.
We'll have more details in the coming days – stay tuned, and we hope you'll join us for HaloFest on Twitch, November 8-11 at Twitch.tv/Halo.
Pie Charity

Last year, you may remember that we held Piecraft 2013 and raised money for our friends at Make-a-Wish. Here at 343, we love to keep pushing the envelope, especially when the envelope is full of pie. As you may expect, we learned a great deal from last year's event. Things like: some people like pie, some people don't, and some people really don't. Thus, Pie Charity 2014 was born! This year, we not only threw pies to raise money for charity, we also ate pies for charity.
The indoor activity, which required studio members to donate in order to become a pie judge, was naturally a great success as well, as it turns out most people like eating pie more than getting hit in the face by them. The pies were baked by local bakeries and fellow co-workers alike, and were sampled by many pie-ficionados at 343, and a careful devouring and judging was held.
We want to thank all the local bakeries that participated in Pie Charity 2014:
A la Mode Pies
Pie
Hoffman's Bakery
Trellis
Metropolitan Market
The winner of the pie eating contest was the now legendary A la Mode Pies! The winner of the pie throwing contest was everybody. Of course, the best thing about Pie Charity is the money we were able to raise for Make-a-Wish.
Halo: Broken Circle

As many of you know, the next addition to the Halo Universe is right around the corner this November. Halo: Broken Circle lands this coming Tuesday, November 4. Penned by John Shirley (Watch_Dogs, Dark Clouds, Bioshock: Rapture), the novel explores an untold chapter in the Halo Universe that not only pulls the curtain back on the Sangheili-San 'Shyuum War and the formation of the Covenant, but also explores the seeds of betrayal that would eventually divide an empire.
Thanks to our partners at Simon & Schuster, we'd like to invite you to take a sneak peek at the opening section of Halo: Broken Circle. In this prologue, you'll meet a cunning and curious San 'Shyuum named Mken 'Scre'ah'ben and his bitter but admired rival, Ussa 'Xellus, a powerful and elusive Sangheili field commander. Their consequences of their interactions will be felt for centuries to come, and now you get the chance to see how it all played out, and maybe even offer a new and unique perspective to the events of Halo 2: Anniversary.
Pumpkin Stencils
Haloween is almost up on us, and that also means that HBO's Guilt O' Lantern submission deadline is as well. We're excited to announce some of the prizes we're able to donate to the contest, and we have a feeling you'll be excited too. For the top 3 finalists, we've got a digital copy of Halo: The Master Chief Collection as well as all new Mega Bloks sets. For the Grand Prize winner, a one of a kind Mister Chief piece by Frankenstein O'Connor.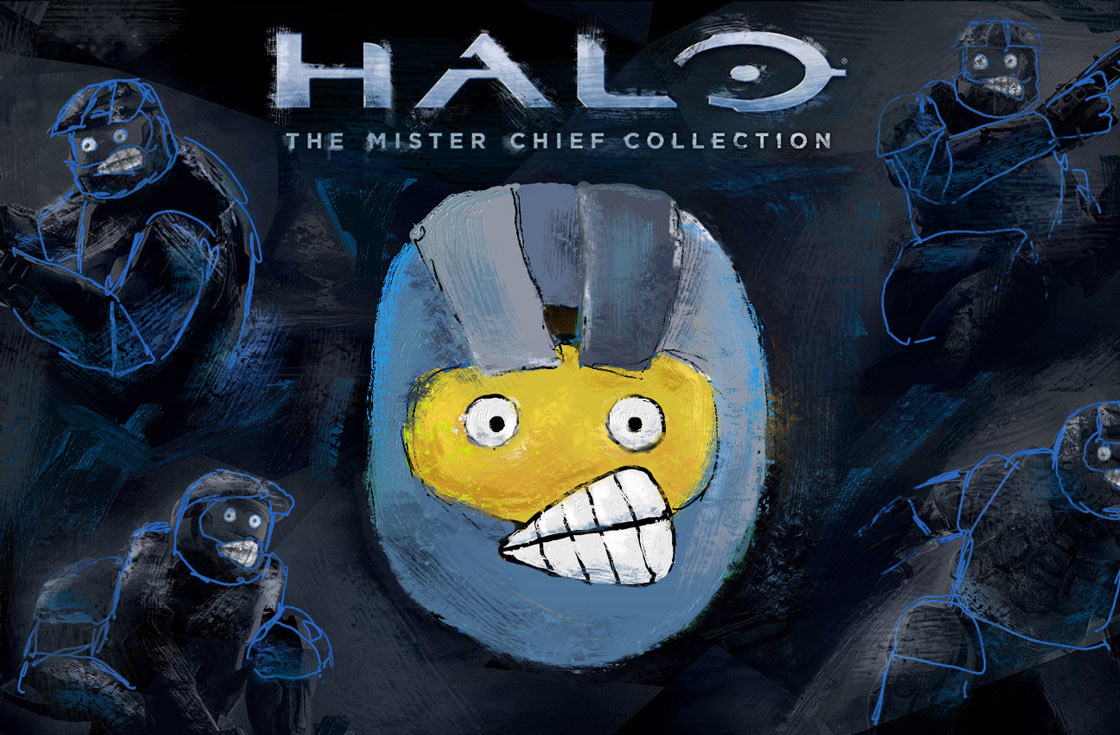 Be sure to submit your Guilt O' Lantern here by 9PM PDT tomorrow for a chance to win these awesome prizes and more. Not sure what you want to carve into your pumpkin? We've got you covered! Here are a few stencils to really make your Haloween complete. We'd love to see what you come up with so share your pumpkin art with us on Twitter @Halo and we'll retweet the ones we love most. Good luck, and have fun!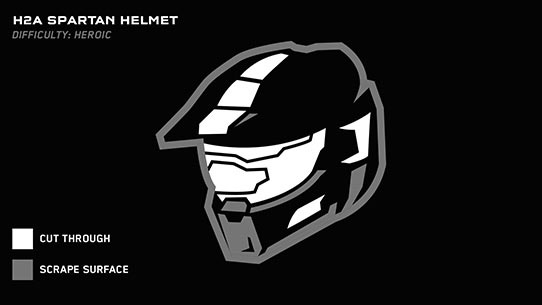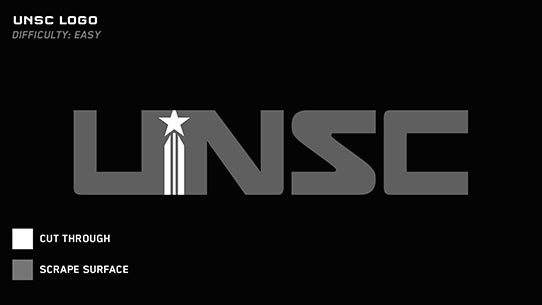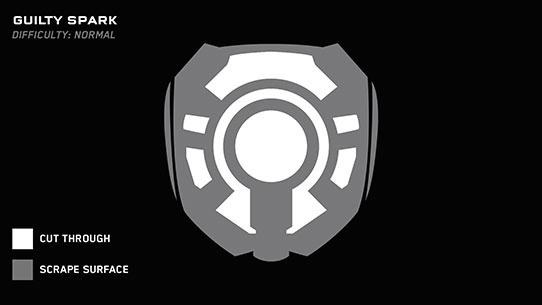 Screenshot Spotlight: Objective
This week, we're taking a look at objective screenshots. Next week, we'll be taking a look at Forge Art screenshots - snap a shot of an artistic forge creation and tag it with ForgeArt and you may find yours highlighted in the Bulletin.
And with that, this week's Bulletin comes to a close. Canon Fodder will return next week. By this time next week, we'll be a mere five days away from Halo: The Master Chief Collection, the Halo Channel, and Halo: Nightfall. Additionally, we'll have more details on launch playlists, ranking and more.
Until then,