The Halo Bulletin: 5.7.14
by B is for Bravo
05.07.2014 15:36

Years ago, I remember sitting in the comfort of my East Coast home, with a not-so-comfortable N64 controller in hand, repeatedly playing GoldenEye 007's third mission, Runway. It was the shortest mission in the game, and while I would sometimes roam around in the tank waiting for wave after wave (Firefight, anyone?) of fly-swatting guards to slowly kneel down and take aim, other times I'd look to beat the level as quickly as I possibly could. I'd cut every corner, grab the ignition key from the front of the table, and make a beeline run to the single-engine propeller plane at the end of the asphalt. My (not-so-well-executed) pursuit of the 0:22 world record for the mission was one of my first attempts at speed running, and I loved the intricacies and particulars of how players shaved off a second here and there. Reading tips, tricks, and top times from the world's quickest runners (and then trying to get those times myself) gave me a real respect for the art that is speed running.
Just this past week, we watched Andrew "goatrope" Halabourda take some time off of his Halo: Combat Evolved Legendary world record speedrun, and set a new 1:38:57 world record. We'd like to congratulate Andrew on his new time, and also thank him for sharing the stream with the world. goatrope's commentary is insightful, brilliant, and funny, and the gameplay is full of countless tricks, triple grenade jumps, backpack reloads, and much, much more. To see the latest Halo speedrun world record, check out the video below – you won't be disappointed.
Matchmaking Playlist Update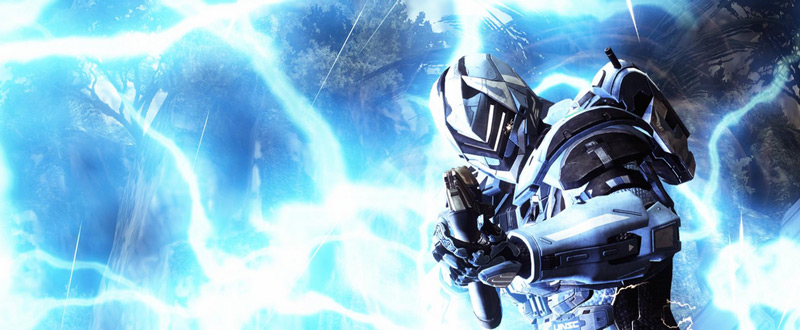 This Monday, we've got a brand new Matchmaking update coming to Halo 4. The first of these is the Dominion playlist, which is making a lean and mean return to Halo 4 Matchmaking as Dominion Light, which features 4 vs. 4 gameplay. The updated game type will feature a faster pace, modified scoring, smaller resupply drops balanced for smaller teams, and a new custom map list. Here are the maps that will be included in the playlist:
The Ark
Black Site
Graphite
Hekau
Honeycomb
Inheritor
Onyx
Serenity
Shutout
Station 9
Plaza
Procedure
We're excited about this new twist on Dominion, and hope you are too. We'll see you in the playlist!
Community Choice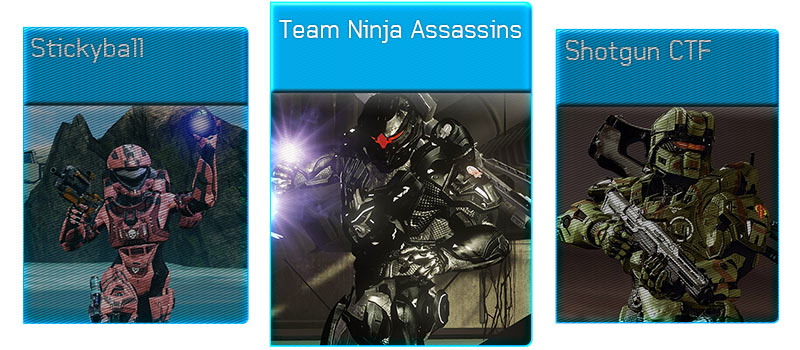 Last week, we asked which Action Sack game type you'd like to see added to the playlist, and we weren't too surprised to see Team Ninja Assassins take the win. This means it'll be available in Matchmaking in just a few short days – hop into the playlist to sharpen your sniping, sword-ing, and Thrust – er...Thruster Pack skills. Thanks for voting in last week's poll, and be on the lookout for a new poll next week!
Halo 4 Playlist Flags
We're always looking to optimize your online experiences within Halo 4, and starting Monday, Halo 4's playlist selection screen will have a bit more color. Moving forward, any time a playlist is updated, it will be indicated by a corner flag over the playlist's image. Whether a playlist is featured, new, or has new maps or game types, we'll be letting you know by marking the playlist accordingly. Take a look at some examples below!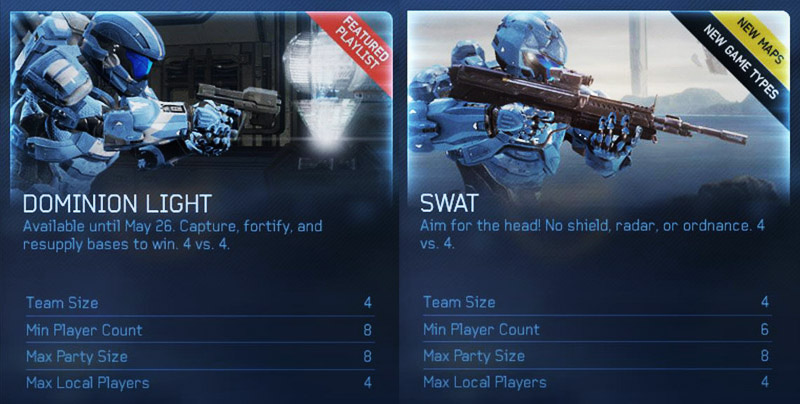 This new information will allow us to quickly communicate which playlists are updated, when they're updated, and also what's included. If you want to know if any of your favorite playlists have been updated recently, just simply scroll over to the playlist and see what's new - we'll display these flags for four weeks after each Matchmaking update. We hope this new information helps you discover and get into Halo 4's new playlists, maps, and game types quicker than ever before.
Element 117, My Dear Spartan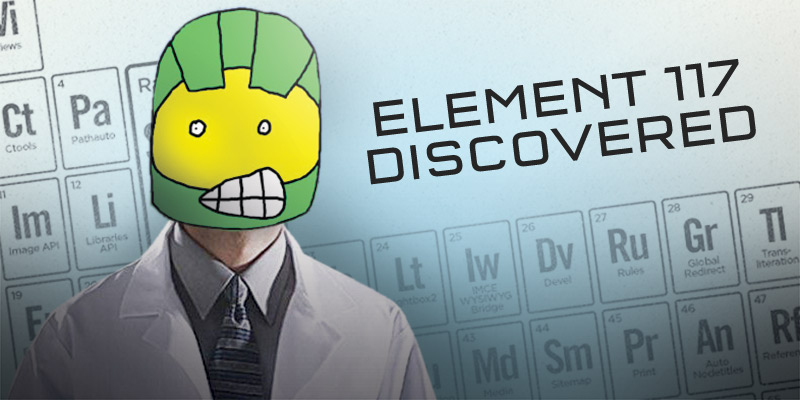 A long-standing experiment dedicated to the synthesis of a new chemical element at the Joint institute for Nuclear Research (JINR) in Dubna, Russia was recently successfully completed. For no reason other than our own love of all things science and the advancement of knowledge all of us at 343 Industries were thrilled to hear about this most auspiciously numbered of elements: Element 117 aka John "Ununseptium."
According to JINR, "The decay properties of the isotopes of element 117 and its daughter products- the isotopes of elements 115, 113, 111, 109, 107, and 105 together with the formerly synthesized … isotopes of elements 112-116 and 118, are a direct experimental evidence of the existence of the 'islands of stability' of super heavy nuclei. The discovery of the superheavy elements considerably expands the limits of the Table of elements; the enhancement of nuclear stability makes it possible for the first time to explore their unusual physical and chemical properties."
In other words, we're officially mere centuries away from faster than light travel and MJOLNIR armor.
Screenshot Spotlight: Multi-Team

Last week, we turned the spotlight on the Wraith. Take a gander at the following Multi-Team screenshots, and maybe even find inspiration to make your own.
For your chance at being in the next spotlight, take a screenshot featuring the Sticky Detonator and then tag it with "StickyDet" and "Halo Waypoint," and maybe, just maybe, yours will be featured in the next Halo Bulletin!
And with that, this week's Bulletin comes to a close.
Until next week,
p.s. If you're on Twitter, you may want to enter into this week's #FreeStuffFriday. Stay tuned to our official account on Friday morning for details on how to enter!