The Halo Bulletin: 4.17.13
04.17.2013 15:00

Throughout my online adventures, the two questions I am most often asked are "You're not really a girl, are you?" and "What do you actually do all day?" While the first one is easy to answer ("Yes. Source: I just checked."), the second makes me pause. Do I share my penchant for looking at cat pictures, or do I attempt to describe the many intricacies of my day-to-day responsibilities? The latter is often met with a soft snore, so I've learned to simplify the answer to this: "I play Halo." I don't just play Halo, though; I also watch it, which was the case last weekend.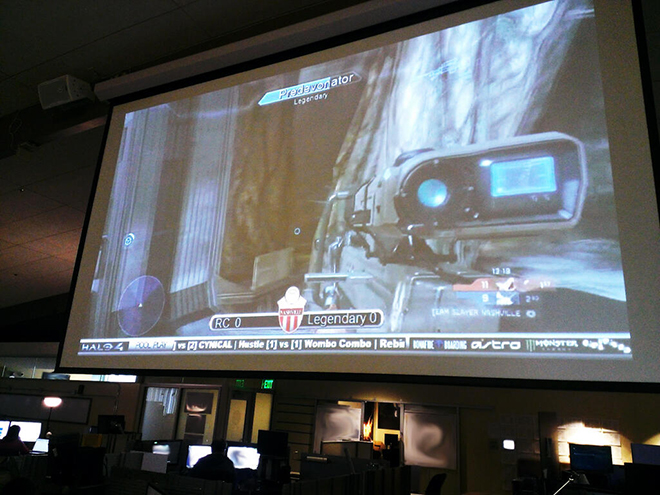 AGL Nashville, a competitive Halo event owned and organized by Brad Weir, took place April 12-14. Because we tend to go small here at 343, we had the tournament playing on our teeny-tiny projection screen. We, along with much of the Halo community, tuned into their live stream to watch the pros duke it out on Halo 4's virtual battlefields. While my skills are not such that I can compete, gameplay at the professional level is both inspirational and amazing to watch. Thus, the weekend was full of memorable moments, a few being too-many-to-list clutch plays, one particularly ill-placed rocket, a coach whom I suspect of moonlighting as a NASA countdown commentator, and someone in the chat room asking who would win a three-way arm-wrestling match: Quinn, myself or Bravo. I'll let you guess who I put my money on...
Congratulations to Pulse Esports for taking home first place, thank you to those of you that watched and supported the event, and we're already counting down the days until AGL6. If you are looking for ways to burn time until then, I invite you to hang out and read this week's Bulletin. There are a few tasty tidbits, especially if you're looking forward to the upcoming Multiplayer weapon tuning update, which coincidentally enough, is the subject of the first Bulletin segment.
Current State of Weapon Tuning

Touching any part of a game, regardless of how insignificant it may seem, is a risky, complicated and lengthy undertaking. We often don't divulge the minute details of the process, simply because it's tedious and, quite frankly, boring. We know there's a large amount of interest in the upcoming weapon tune update, however (yes, we read the forums!), so we wanted to invite you into this process so you can get a glimpse behind the curtain and a head start on providing feedback. The cracking open of this door started last week when we shared our basic goals in regard to weapon tuning. Today we're opening it even further by discussing the progress that was made last week.
As you read today's update (and the rest that are coming), I ask you to remember that everything is subject to change. One of the facts of shipping games and updates is that until it's out the door and in the wild, changes, both big and small, happen for a variety of reasons. We anticipate going through several waves of iteration and even more waves of testing before landing on our final design. So below is where we are today but not necessarily where we will be tomorrow.
TL;DR: The below tweaks are nowhere near final. In fact, they are as far from final as they can be without being not final. Please recognize this is a work-in-progress, we will clearly communicate our final plan once we know it, and until then, we'll provide weekly updates about its current status.
With that out of the way, Bravo is now going to take you through the past seven days of Halo 4 weapon tuning efforts.

Bravo here with more news on overall weapon balance. We have been actively tweaking, tuning and testing the weapons in the Halo 4 sandbox, and we're now at the point where we can share some of the details with you. I sat down with Quinn, a fellow member of the Matchmaking Systems Team, to get an update on these particular efforts, and the following details the progress we've made since last week. Please note these details are not final, and we'll once again provide an update on the current status of the weapon tuning efforts next week.
As you may have guessed, the first area that we felt the need to tackle was primary weapons, specifically the precision rifles. There are two schools of thought with rifle balance: One suggests that we should reduce the power of the DMR, and the other suggests that alternate weapons should be bumped up to balance out the sandbox. Both things being said, there can be a middle ground. Looking at the DMR, we currently feel that the kill time should remain unchanged, as the weapon has become a clear favorite amongst the community due to its reliability and consistency. So tuning the Battle Rifle, LightRifle and Carbine against this weapon presented quite a challenge. Here are the tweaks that have currently been made, and the challenges associated with each.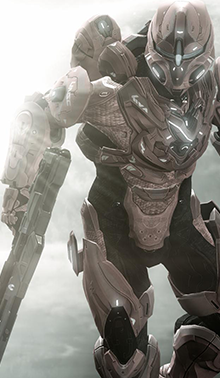 Battle Rifle
Right now, we feel that the mid-range role of this weapon is undermined by the strength of the DMR. To combat this, we are looking at decreasing the kill time for the Battle Rifle through various tweaks. This means testing a "4-shot BR" (currently, the Battle Rifle takes 5 bursts to kill) with a reduced rate of fire, though these changes are not final.
LightRifle
At this time, we have adjusted the range at which the reticle turns red to match the DMR.
Carbine
The Carbine has been adjusted to take one less shot to kill, bringing it to a 7-shot kill. This change was applied because we felt that players who used this weapon and took the time to become skilled with it were not rewarded due to the weapon's kill time.
These changes have increased the kill times of some of these weapons, which will provide a faster overall Halo 4 competitive War Games experience. The above tweaks have also led to the need to adjust the automatic weapons, which would likely be beaten at even the closest of ranges if tuning ended with the above changes. As a result, the Assault Rifle, Suppressor and Storm Rifle have all received a slight damage buff along with an auto-aim decrease that requires players to be more accurate than they would have previously. This means that while these automatics will be slightly more deadly at close range, they will require that players are more accurate.

Lastly, as we've mentioned in the past, we understand the need for viable and effective vehicles in Halo multiplayer, and as a result, we're looking at bumping up the damage on both the Warthog and the Mantis chain gun. This is not the extent of our tuning, and we are actively investigating tweaks to additional weapons, such as an aim-assist decrease on the Beam Rifle.

If you'd like to leave your thoughts and opinions about this update, head to the 'Discuss' link at the bottom of this page, or join the discussion over in the Weapons Feedback thread in the War Games Feedback section. We'll continue to monitor the forums as we test and tweak these changes, and once they go live, we'll be looking for and reacting to feedback to ensure that the weapon tune provides optimal experiences across all of Halo 4's game modes and playlists.

Next Week's Matchmaking Playlist Update

Switching gears over to the Matchmaking update: As you may have guessed, new stuff is coming on Monday. Let's talk about it.

First, Regicide is a playlist that is long overdue for an update. While we know many of you have suggested that it be consolidated into the recently added Rumble Pit playlist, we have chosen not to do so at the moment for a few reasons. For one, not all Rumble Pit players want to play Regicide, as it is a very different game mode from Infinity Rumble and Rumble Pro. Secondly, being that it does have added scoring modifiers, we've decided to add additional game modes to make the playlist more fun and varied (and even a bit more chaotic), as well as change the way the scoring works a bit. We'll have the full details of these changes posted in Monday's Matchmaking update, and we will continue to monitor the playlist's numbers moving forward as we organize and possibly consolidate Matchmaking playlists and game modes. Also, we'll be removing Complex and adding the following maps from the Regicide rotation.
Landfall
Dispatch
Simplex
Scythe
Along with the Regicide updates, all of you ballers will be excited to know that we'll be updating the Grifball playlist to the current community settings, which provide for better overall gameplay across both Grifball and Grifball Pro. Here to explain these updates are Kalbelgarion and H2O Camper from GrifballHub.
The Grifball game type has been tweaked to create better balance between the weapons. Grifball and Grifball Pro now have identical shield, damage, damage resistance and radar settings. Grifball will continue to have one continuous round with auto-pickup turned on, while Grifball Pro will still have five individual rounds with auto-pickup turned off.

Four of the Grifball courts have received some needed attention. Grifball Fissure and Primordial were updated to repair an issue where the ball may rarely become stuck in the coliseum windows. Hangar 101 raised the Kill Zone to prevent the ball from accidentally resetting when it hits the ceiling, and the floor was aligned with the rest of the court. Sarge's Lab received a patch which will prevent the ball (and some crafty players) from perching on a high ledge. Primordial and Sarge's Lab also received some rather interesting visual upgrades. Community forger DOCT0R CHAOS discovered a technique where Safe and Kill Zone markers may be seen in Grifball games by setting their attributes to mimic goal markers. Safe Zones display as green on Primordial, and Kill Zones display as bright red on Sarge's Lab.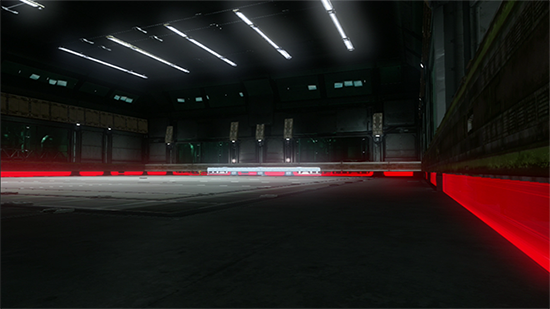 Instructions for decorating your Grifball court and aesthetic Forge map with several new colors and making Safe and Kill volumes display properly to better test your Forge creation can be found on the Community Cartographer's Blog. Thanks, and we hope you enjoy the updated settings!
In addition to the aforementioned updates, some of you have pointed out that Multi-Team's Slayer game types were too short at the current score limit of 300, and we couldn't help but agree. As a result, we've upped that score limit to 500 points (or 50 kills). Thanks for your feedback on this setting.

As we have mentioned on the forums, we are in the process of updating Join-In-Progress parameters across all playlists to ensure that they provide optimal experiences for both those joining and those being joined. This means that certain playlists will have very small join windows to backfill players who may have left during voting and the first few moments of the match, FFA playlists will have even smaller join windows, and other playlists will have reasonable windows that require that each player still contributes significantly to the match.
Lastly, Halo 4 Infinity Challenge War Games winner StrongSide's UNSC-themed Ford Raptor came to visit the studio today. It's the perfect combination of rugged on the outside and comfy on the inside. And by comfy on the inside, I mean Halo 4-ready LCD screens build into the headrests. If you don't hear from me next week, it's because I stole StrongSide's truck and am currently road tripping across the country and holding 1 vs. 1 tournaments in the back seat.

Halo 4 Screenshot Spotlight - Grifball


Last week we shined the spotlight on outer space. This week we decided to go with Grifball. Take a gander at the images of Spartans getting hammered below, and then capture your own for your shot at being featured in next week's Bulletin.

For your chance at being in the next spotlight, take an assassination-themed screenshot. Then tag it with "Assassination" and "Halo Waypoint", and maybe, just maybe, yours will be featured in the next Halo Bulletin!
And that wraps up yet another Halo Bulletin. Until next time, my friends...

<3,
bs angel

P.S. Discuss.