The Halo Bulletin: 12.8.11
8. December 2011 15:00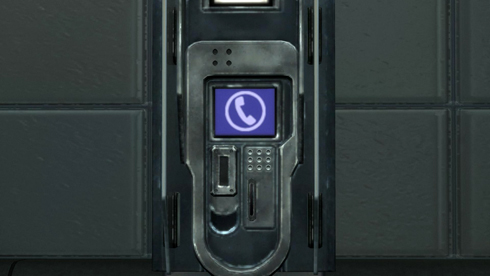 Before Halo, Before Xbox, and Before Cellular Networks.
While many of us have smartphones, digital audio players, and other technological devices cluttering up our living spaces, Internet-connected gadgets haven't always been the norm. In fact, some of us have been around long enough to remember an era known only as BCN, or Before Cellular Networks. Some people dubbed it the Dark Ages. Others didn't have time to come up with an alternative name because they had already succumbed to the devastating effects of boredom. Thankfully (or not, depending on your viewpoint), I was one of the survivors.
Disclaimer: If you don't like rambling, barely relevant introductions, now is the time to move on to the next section. You should know that one also consists of rambling, but at least it's slightly more relevant. Go me!
Anyway, back to my incredibly enthralling story. It was one summer afternoon during that archaic, accessory-absent epoch when a friend of mine called me from her land-attached telephone line. Beside herself with excitement about whatever it was her dad had just brought home, she could barely slow her words down enough to tell me I needed to come over, and preferably in a quick-like fashion.
As my sneakers hit the pavement, my pea-sized brain began to race. Did they buy a ferret? Did they get a trampoline? Were they adopting Corey Haim and Corey Feldman?! While all the things that appeal to an adolescent girl began dancing in my head, the actual thing was much cooler than anything I could have imagined. Because taking up the entire passenger seat of her father's cushy Cadillac was a very large, and very portable, telephone.
Back in the day, you see, not only did we have to walk to school uphill both ways but mobile phones were extremely large and bulky. And not just large and bulky like the phone my mom still uses (sorry, Mom!), but large and bulky as in you wouldn't even be able to bring it on a plane as a carry-on in this day and age.
Thankfully phones have come a long way. Now they're smaller, they're sleeker, and they're officially smart. So smart, as a matter of fact, that they can oftentimes double as a GPS. And soon, they'll be able to do the exact same thing with your Spartan. How, you ask? I'll get to that. But first, let me introduce you to our new map-viewing mobile application called ATLAS.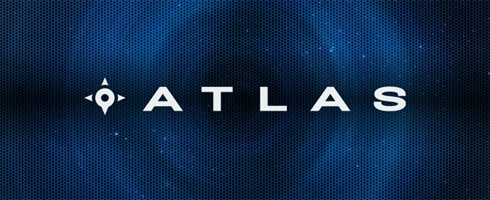 ATLAS – Take your gaming to the next level.
ATLAS, or Assisted Tactical Assault System, is a companion experience that provides near-real-time player data and tactical guidance for your Halo: Reach and Halo: Anniversary Multiplayer gameplay. This brand new strategy app will begin to become available on December 10 as part of Halo Waypoint on Windows Phone 7, iOS, and Android devices.
We have partnered with Brady Games to bring you detailed Multiplayer and Firefight maps for Halo: Reach. That includes the Noble, Defiant and just released Anniversary Map Pack! Along with the benefit of being able to study the maps while on the go, ATLAS also features:
Weapon and vehicle spawn locations for Matchmaking and Firefight games.


Health pack locations.


Near-real-time locations for weapons and vehicles during Custom Multiplayer games.


Your location and that of your team members displayed on the map.


'Follow me' mode to track your movement.


Dynamic player list, including current score for the teams and each player and equipped weapon for you and your teammates.


Each map lets you pan around, zoom in and out, and view weapon, vehicle and health pack spawns and information. You can even tap on each icon on the map to get specifics about the type of weapon or vehicle. This is just the static data you can see for each map, though. ATLAS actually gives you much more than that….
In addition to map viewing, we are also including a cutting-edge experimental feature where we show near-real-time information. That means when you are playing a Matchmaking Multiplayer Halo: Reach game on Xbox LIVE, ATLAS shows your location on the map and updates dynamically as you move around. Firefight maps don't support near-real-time data in this release, but you can still check the weapon, vehicle and health map locations for those maps.
Along with weapon, vehicle, and health pack locations, ATLAS will also show the location of your teammates in team games. You will get visual indicators when your teammates are engaged in combat and when they are killed, and even when they positioning themselves to strike.
With Matchmaking games, ATLAS respects the ranked nature of gameplay by only showing weapon and vehicle spawn locations. But with Custom Multiplayer games, ATLAS takes a more no-holds-bared approach by showing the near-real-time location of power weapons and vehicles on the map. So, if someone picks up a Rocket Launcher and later drops it, you will see the new location for that particular weapon. You will also be able to see vehicles moving around along with you or your teammates!
In addition to ATLAS, Halo Waypoint is also coming to iOS and Android devices, making your Halo: Reach stats, Service Record, and Custom Challenges all accessible. You will also have one-touch web access within the app, so you can easily go to the full Halo Waypoint website.
ATLAS – Now with more interviews!
While I've gotten to play around with ATLAS and witness the benefits it offers firsthand, I know next to nothing about the technical aspect of it. So, I sat down with a few of the developers of ATLAS, and grilled their faces for as long as they could stand. Let's just say three people entered a room. And only one of them left. I'll let you guess the identity of that one person. (Hint: It starts with bs and ends with angel.)
What was your vision when you first came up with the idea for ATLAS?
CJ – We looked at a number of map strategy applications. We liked the idea of having an official map strategy app for Halo: Reach and Anniversary. We knew that Halo: Anniversary would bring a lot of fans back to the franchise who might not remember the layout of the retro Anniversary maps, and might not have kept up with all the awesome Reach maps that have come out since release. But we also had this feeling like a bunch of static maps wasn't cool enough for the celebration of Halo's 10 year anniversary. Someone said, "What if the map could follow along while you play?" And now the rest is history…. or will be shortly.
Building ATLAS was an organic creation process. We added recent game history and challenge progress because we thought those would be useful to see between rounds of combat. It really started to feel like a military tactical application, like something Spartans might use as an aide for going into battle and scouting out an area. And that's where the name came from, Assisted TacticaL Assault System.
I love how a lot of the information ATLAS provides is updated dynamically. How does that work, anyway?
Humberto – Halo: Reach sends packets of information to our servers. We call it a 'heartbeat.' When we released Title Update 1 for Reach, we expanded the type of data that gets sent by the game during matches. That gives us the ability to show near-real-time information to the player. ATLAS leverages Azure cloud services to obtain the near-real-time data for each player, and then shows it in context, on top of the map control.
CJ – The heartbeat has existed in Reach for a long time. That's how we show you what your friends are playing, who is partied up, and other similar information. With TU1, we expanded the information the heartbeat contains to include details about what's happening in the game you're playing. We basically have a volume knob. So, if you're playing Reach and accessing ATLAS, the knob gets cranked up and your console starts sending more information to the cloud and at a higher frequency. I like to think about it like there's a GPS in the game, and we're relaying the information to your device.
What were some of the biggest challenges with providing near-real-time information, and with ATLAS in general?
Humberto – We were initially concerned about the load on the games and on our services to provide that kind of data, that frequently. We also had to work out the translation layer between in-game data (namely, in a 3D space) and the 2D maps. ATLAS also had to work across a variety of devices, which meant engineering the clients in a way that allowed both centralized development and broad compatibility.
CJ – When we started this, I don't think we quite recognized how many variations existed for maps. The playlists and game modes affect Reach and Anniversary maps in a major way. So, one of the limitations is we don't support near-real-time streaming in Forge World, and that's because there is no good single map of Forge World. Every map variant of Forge World is different. One of our future desires is to make sure ATLAS has a pixel-perfect map for every map variant that exists in Matchmaking.
Speaking of future desires, what are some other things you still want to do with the app?
Humberto – This is just the beginning, so we have stacks and stacks of wish-list items. For example, as CJ mentioned, we will be looking to support more map variants and game modes in the future. We will also be watching to see how people use ATLAS to fine-tune and give them the tools that will be most useful to them, to learn the maps and increase their skill.
CJ –I'd love to include more information about objective-based games. Where's the flag? Where's the oddball? Where's the hill? I'm also interested in taking the technology and pushing it further, perhaps, if possible, allowing people to review the game and see how it played after the fact, or creating a God view that shows everything for tournament spectators.

Both Humberto and CJ collapsed after that last question, thankfully near the cot that was set up by their desks when they started working superhuman-like hours. So, I asked everybody else on the team to write some taglines for ATLAS. This is what they came up with:
ATLAS: Dude, where's my team… oh, there they are!
ATLAS: No more tears, just look at the map!
ATLAS: Go North. No, not that North. The other North!
ATLAS: Because it sounds better than ATAS.
ATLAS: Now you can find the rockets, now you can serve the tea!
Now that you know you will soon be able to dish up a nice, warm cup of tea directly upon your opponent's face, you're probably wondering about the specifics. Here they are, in a super nice and organized layout. Ok, maybe not super nice and organized, but at least a little nice. And partially organized.
Supported Devices
Windows Phone 7.5
iOS devices with OS version 4.3 or higher (iPhone 3GS, iPhone4, iPhone4S, iPad1, iPad2, and select iPod Touch devices)
Android devices running Android 2.2 or higher (Android 3.0 tablets will run the Android 2 application in compatibility mode)
Release date
ATLAS will begin to become available on 12.10.11. Only English will be available at launch, but French, German, and Spanish are coming soon.
Price
Halo Waypoint on Windows Phone, iOS, and Android devices is free. ATLAS is $4.99 on iOS and Android devices, and free on Windows Phone 7. Worldwide pricing varies depending on currency and region.
And that, my friends, is ATLAS in a nutshell! A very large, and very portable, nutshell.
<3,
bs angel
P.S. Did you know Friday, December 9 is the 343rd day of the year? Semi-related, we may have a few small surprises planned for that day. And that's all I'm saying about that. Until tomorrow, anyway…