The Halo Bulletin: 9.17.14
by B is for Bravo
09.17.2014 16:51

Over the past few weeks, you've been asking to see more of Halo: The Master Chief Collection. You've asked for footage from each game, glorious Gungoose gameplay, and (lots) more. Just today, we released a sneak peek at a bit more goodness in the form of Halo 2: Anniversary screenshots, video footage from Halo 2: Anniversary and Halo 3 on Xbox One. Let's start by taking a look at some brand new shots, hot off the presses! We formatted them wallpaper sizes, which may help hold you over until November, or may instead have the reverse effect and make November seem that much further away. Either way, we hope you like 'em.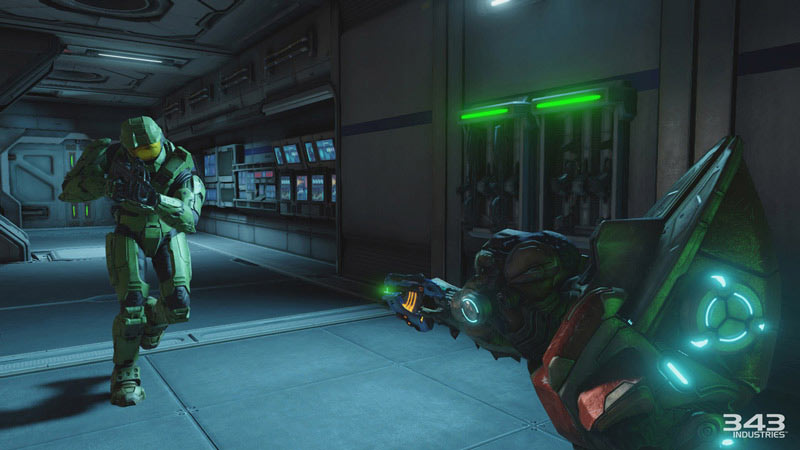 The familiar corridors of Cairo Station
1024x768 - 1280x720 - 1920x1080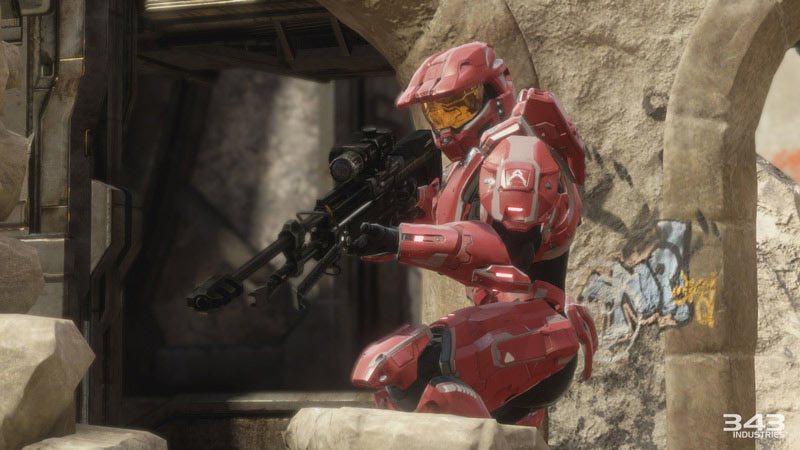 Zanzibar's Seawall – a cozy home for Snipers
1024x768 - 1280x720 - 1920x1080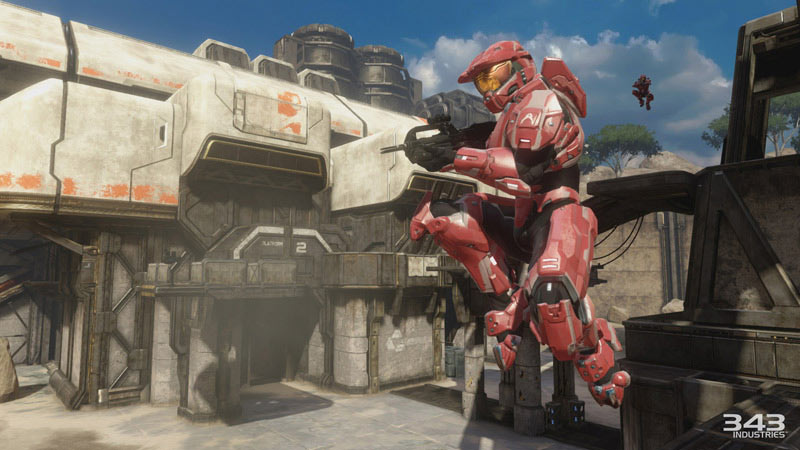 Unsurprisingly, ten years later, all eyes are still on Camp Froman
1024x768 - 1280x720 - 1920x1080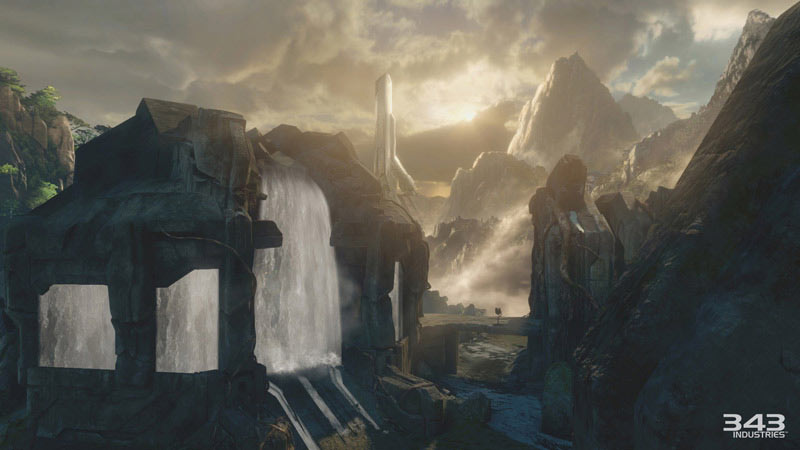 Sanctuary's majestic overlook, complete with waterfall
1024x768 - 1280x720 - 1920x1080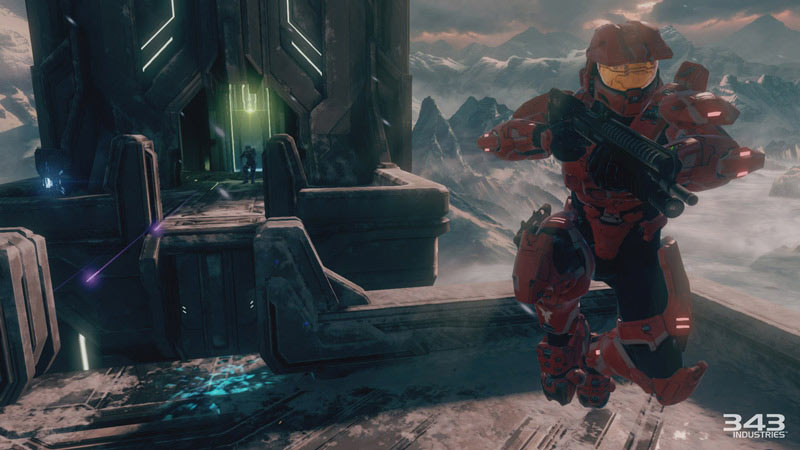 A look at Lockout's surrounding peaks
1024x768 - 1280x720 - 1920x1080
Since RTX, we've heard requests to see the Gungoose in action. This is unsurprising, as we all love strapping guns to things and seeing the result. Just this morning, we released some brand new footage, and were happy to see our good friend MoreConsole create a quick breakdown of Gungoose in action – check it out below for a preview of future Gungoose vs Gungoose battles.
Lastly, Executive Producer Dan Ayoub recently sat down with IGN to talk about The Master Chief Collection and show off some of the visual improvements you'll find in Halo 3 and Halo 4 on Xbox One. Check out the video below:
We'll have more Halo: The Master Chief Collection info (including Matchmaking specifics) on the way as we get closer to launch. Stay tuned.
Games with Gold: Halo: Reach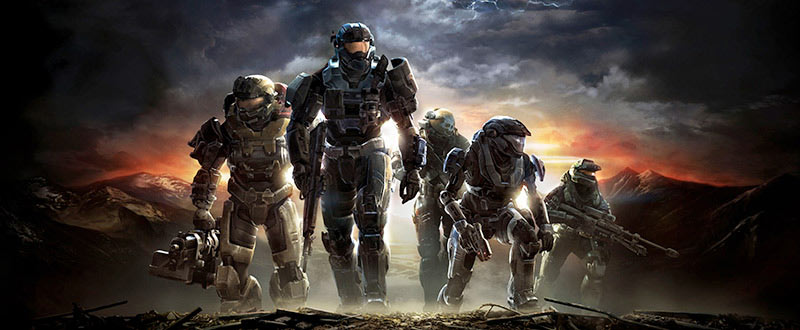 It's been just over four years since Halo: Reach was released, and we're celebrating by teaming up with our friends at Xbox Live to offer the game for free – that's right, free – to anyone who'd like to play. As long as you're an Xbox Live Gold member, you can grab the game for no charge from now until September 30 thanks to Games with Gold. In the rare event that you or a friend (or even better, and a friend) haven't yet played Halo: Reach, now's a perfect time, especially on the heels of the release of Halo: The Master Chief Collection this November.
To download Halo: Reach and enjoy the campaign, multiplayer, Firefight, and more, head here before the end of the month!
Congrats, Captain

Last week, we stopped by the GameStop Manager's Show in sunny southern California, and given the warm temperatures (and massive door frames at the Anaheim Convention Center), we thought it might be appropriate to bring the Warthog with us. We parked this bad boy at the Skullcandy Gaming booth for fans from around the gaming world to enjoy and take an inappropriate amount of selfies with. When we wheeled the 'hog into the show floor (slowly, to reduce the risk of accidental splatters), we knew it would be a legendary backdrop for many photos, but we think we've got a favorite. With the Master Chief and a small team of Spartans on-hand, Halo fan Captain RedBeard popped the question, and based on the smiles in the room (and the fact that the tweet below says she said yes), we're pretty sure she said yes.
From all of us on the Halo team, congratulations, Captain!
Walk for Wishes

This past weekend, the studio participated in Walk for Wishes. While I was regrettably unable to attend, another member of our studio was, and I bugged her to stop by this week's Bulletin and give us the rundown. Take it away, bs angel!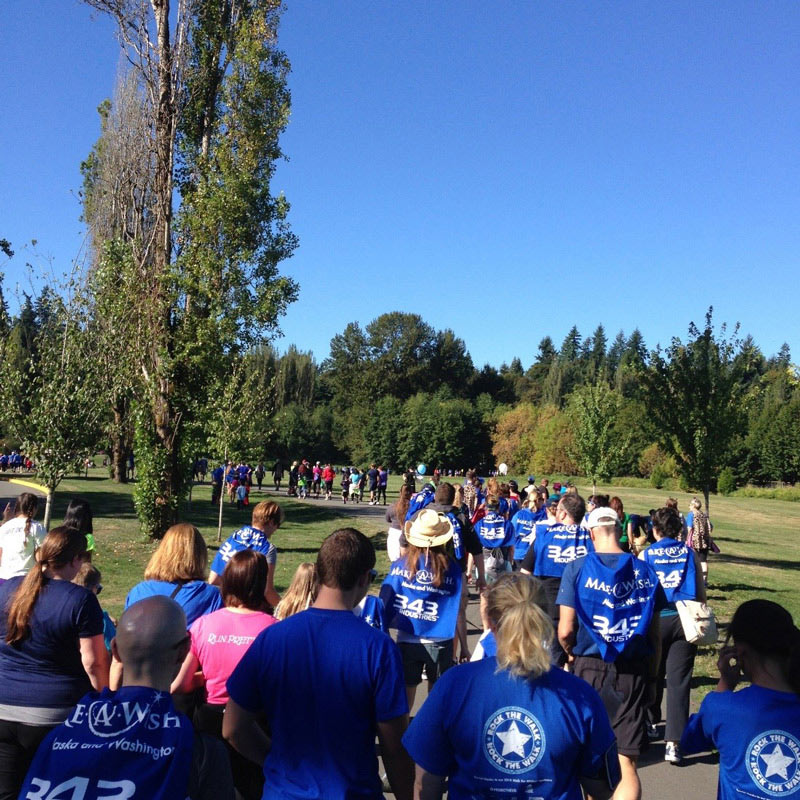 If you were to ask me what I did today, I would recite the following laundry list of items: I attended four meetings (two of which I stayed awake for), responded to 134 emails (seven of which were related to work), and looked at 9,001 pictures (all of which were cats). If you were to ask me what I did last Sunday, the response would be remarkably simpler. Because I walked. For wishes.
At 343, we've had the honor of granting several wishes over the last few years through Make-A-Wish. Because of the impact these children have made on our studio, it has become a yearly tradition for the whole team to come together specifically to raise money for this foundation. Last November, we hosted 343 Piecraft – a day that involved tossing delectable desserts in the general direction of coworkers' pie holes. This year, we decided to forgo the filling and participate in Walk for Wishes, a community-wide celebration and effort to grant the wishes of local children with life-threatening medical conditions.
In the days preceding the event, our artists, engineers, and designers alike made donations, and rallied their friends and family to do the same. The day of the event we showed up in force, with our favorite four-legged friends in tow, all donning special 343-themed Make-A-Wish capes (also known as bandanas). Then, together we walked the 5K. Some of us did not finish last; others of us did (*takes a bow). But everybody who crossed the finish line, whether they were affiliated with the studio or not, was greeted by the Master Chief because while he is a hero to many, the children whom we walked for are ours.
We set out to raise $5,000, which is the amount needed to fulfill a wish. I am so very honored and excited to report that we not only met, but exceeded, that goal. If you were one of the people who helped us by making a donation or spreading the word, please accept our heartfelt gratitude. You gave a sick child hope and an experience they, and their family, will never forget. For that, we say thank you.
<3, bs angel
Screenshot Spotlight: Up High

Two weeks ago, we turned the spotlight on Ragnarok. Take a gander at the following soaring Spartan screenshots, and maybe even find inspiration to make your own.
For your chance at being in the next spotlight, take a screenshot with a DMR and tag it with "DMR" and "Halo Waypoint," and maybe, just maybe, yours will be featured in the next Halo Bulletin!
Next week, the "Knowledge Drop: Community Q&A" segment will return, along with another surprise or two for fiction fans. If you've still got fiction questions that you'd like to have answered, be sure to drop 'em in the "discuss" thread, and we (and by we, I mean not me, but instead a collection of writers and franchise experts) will get to as many as we can.
Until then,