The Halo Bulletin: 12.4.13
12.04.2013 19:28

I spent the past holiday weekend in warm, sunny Arizona hanging with several of my best friends who first introduced me to Halo almost 12 years ago. We played several dozen matches of Turkey Bowl and some throwback split screen 2v2's on Lockout, and even ventured outside where the lack of rain and sub-40 degree temperatures confused but pleased me. Now that I'm back in Seattle, though, I (and many members of the team) have been hiding inside all week because it is extremely cold here. As it turns out, this has actually worked out pretty well, 'cause we've got a bunch of stuff going on within the walls of the studio that keep us busy (and more importantly, warm). Let's talk about what we've been working on!
343 Day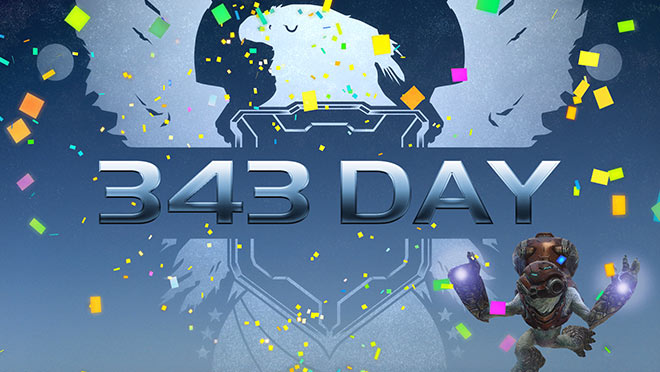 Next Monday is December 9th, but more importantly it's the 343rd day of the year making it 343 Day! Naturally, this calls for a celebration, so...we're celebrating. We've got a lot going on, so clear your schedules and get ready to party - here are the details.
Live Stream

We'll be streaming live from the studio on Monday! We'll be online via our Twitch.tv channel from 1:00-4:00 PST, with interviews and discussions from Kiki Wolfkill, Kevin Grace, Brian Reed and more, as well as gameplay from 343 employees and community members. Tune in for insight on Spartan Assault coming to console, Xbox One discussions, live streamed gameplay with (potentially offensive) match commentary, giveaways, and more! The fun begins at 1pm, and we hope to see you there.
Commando Helmet Unlock

Studies have shown that sweet headgear can lead to bigger and better victories on the virtual battlefield, so we're offering a one-day-only giveaway for the Commando helmet on 343 Day. To unlock the helmet, just complete one match of Halo 4 War Games or Spartan Ops Matchmaking. Similar to the Guilty Spark emblem unlock, we'll gather the data for all players who participate, and award the helmet within the next few days. If you'd like to get your hands on this stylish noggin protector and haven't had the chance to unlock it through the Dominion Victory Commendation, be sure to hop into Matchmaking this coming Monday. Note that the full Commando armor set can only be unlocked by completing the Dominion Victory Commendation, so those of you who have successfully grinded over the past 10 days will continue to be some of the few to achieve and own this set. If you're hoping to unlock the full armor set, there's still time - head into Matchmaking this week to catch the last few days of Dominion's rotation as our featured playlist.
Resistor Unlock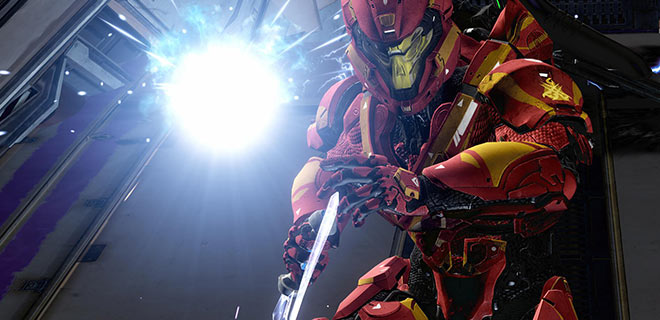 As we first mentioned in the 7.10 Halo Bulletin, we've been working to finalize plans to unlock the Resistor Tactical Package for all players free of charge, and we figured there was no better day to do this than 343 Day! Starting on Monday, the Resistor mod (which allows players to retain full mobility when taking fire for a few moments) will be available for all. Just sign into Halo 4 on Xbox Live on or after 12.9.13, and it will be a Tactical Package option in your Loadouts. To showcase Resistor, we'll also have a 24-hour only, special edition playlist. Read on for details.
343 Day Slayer


343 Day will have its very own playlist, complete with a new game type: Speed Slayer. Speed Slayer features increased player speed, 6 vs. 6 combat, and the below settings.

Speed Slayer is a fun, fast-paced game type which will also give you the opportunity to experience the benefits of Resistor, and help decide if and how you'd like to build the Tactical Package into one of your Loadouts. Head into Matchmaking on Monday and let us know your thoughts on the game type!

Speed Slayer
6 vs. 6 Team Slayer
Score to win: 800
130% player speed
Preset Loadouts, each equipped with Resistor and Mobility
Initial Ordnance enabled, Random and Personal Ordnance disabled
The game type will be featured on the following maps:
Longbow
Complex
Daybreak
Exile
Outcast
Meltdown
Harvest
Wreckage
Vortex
Vertigo
Perdition
Ragnarok
Shatter
Monday will also feature a new Matchmaking update, complete with a new featured playlist: Race.
Matchmaking Playlist Update


We're less than one week away from the debut of the Race playlist in Halo 4! The Matchmaking Systems Team has been hard at work tweaking the game settings and final maps, and we're excited at the prospect of starting our engines with you on Monday. The full list of maps and settings will be posted on Waypoint in Monday's Halo 4 Matchmaking Update.

The team has also been building a track on last week's Community Choice Poll winner, Longbow.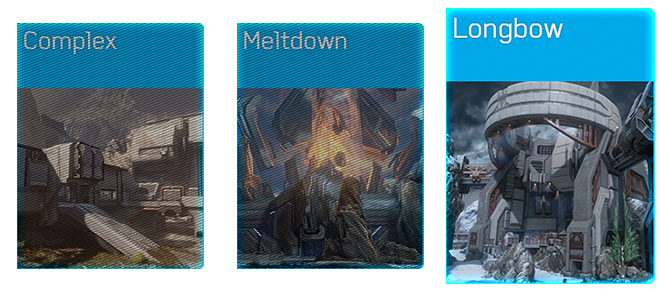 The forecast for the Pacific Northwest is showing snow (and continued temperature readings of "VERY COLD") for early next week, so it'll be quite nice to be able to race around Longbow's snowy track from the comfort of our couches. At home. Where it's warm.

We'll see you on the track for Race next week! Also, we'd like to remind you that the first Team Slayer Top 200 list is now available here, and was last updated on 11:59:59 P.M. GMT on 11/30, which translates to 4:00 P.M. PDT. To be in the running for next week's list, all you need to do is hop into the Team Slayer Playlist (before the above time this coming Sunday) and join the action - if you're one of the top 200, we'll see on the list next Tuesday!
Halo: Escalation

This past July at San Diego Comic-Con, we announced that we have partnered with Dark Horse Comics in the creation of Halo: Escalation, a follow-up to the Halo: Initiation miniseries. The comic series spins directly out of the events of Halo 4, and begins when the UNSC Infinity is assigned escort duty for a diplomatic mission between the Arbiter and the Brutes. The first issue arrives in stores next Wednesday, December 11th, and we've previewed the series and first issue below.

To get your salivary glands flowing, here's the introduction and first page from Issue #1. Warning: If you haven't completed Halo 4's Campaign, spoilers be ahead!

Five years after the Human-Covenant War, long-lost Spartan John-117—the Master Chief—has been rescued off a Forerunner shield world, Requiem. Pursuing an awakened Forerunner known as the Didact, the Master Chief defeats the ancient warrior above Earth, but at a terrible cost—the death of the Chief's AI, Cortana.

The attack on Earth opens the door to an emergent threat in the form of Jul 'Mdama, a Covenant renegade who takes command of the Didact's Promethean army. The UNSC Infinity, led by Captain Thomas Lasky, is deployed to prevent 'Mdama from gaining control of Requiem, with the help of a new generation of Spartans led by Commander Sarah Palmer.

Infinity drives 'Mdama's forces into retreat, but the victory proves to be a temporary one . . .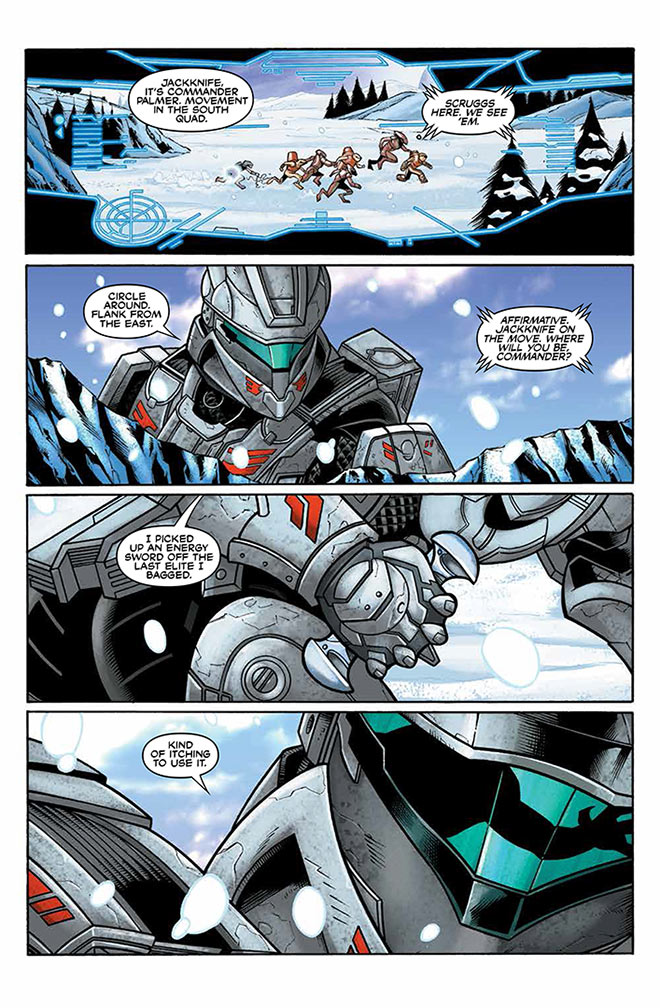 To continue reading, head to your local retailer or download the first issue of Halo: Escalation via the Dark Horse Digital mobile app on December 11th. Also, be on the lookout for a behind-the-scenes "making of" feature, which will appear next week on Waypoint. Speaking of mobile, we've also put together some mobile wallpapers of Halo: Escalation cover art for you to adorn your devices with.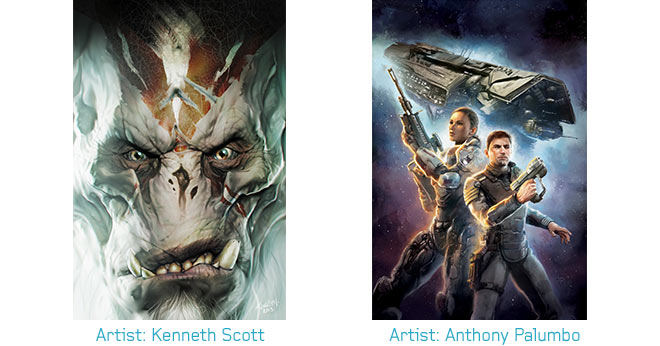 Windows Phone
Escalation 1
Escalation 2

Droid
Escalation 1
Escalation 2

iPhone
Escalation 1
Escalation 2

Lastly, if you're in the Seattle area, we'll be having a small comic book launch party next Wednesday with special guests from the studio, and we'd love for you to join us! For details, check out the fancy poster below.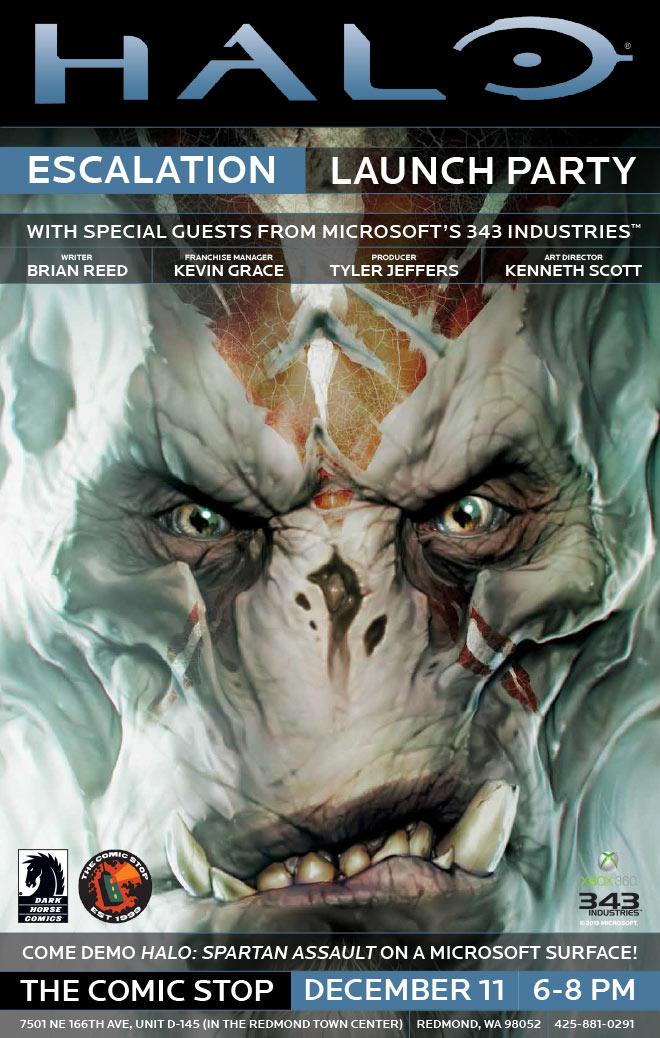 To close, bs angel is back with another Screenshot Spotlight!
Screenshot Spotlight: Snow

Last week, we turned the spotlight on football. This week, we decided to go with fluffy frozen flakes. Take a gander at the following snow-themed screenshots, and maybe even find inspiration to make your own.

For your chance at being in the next spotlight, take a screenshot that's predominantly yellow, and then tag it with "Yellow" and "Halo Waypoint", and maybe, just maybe, yours will be featured in the next Halo Bulletin!
And with that, this week's Bulletin comes to a close.

Bravo