ubald: Halo Rendered Comic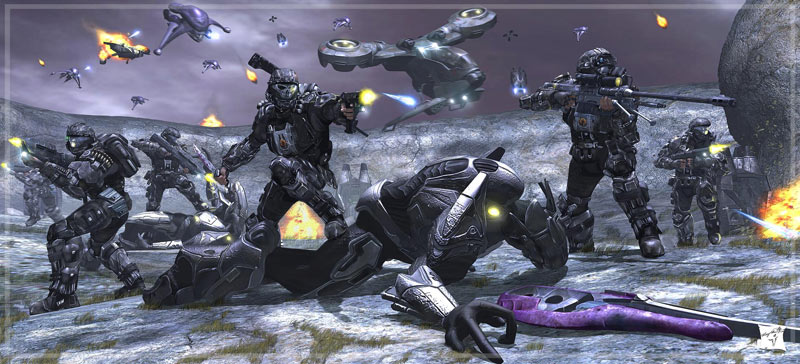 Under Fire_Character WIP (originally posted at Renderosity, September 1, 2010)
Under Fire_Character WIP: Hi everyone!:) This was a Wip trying to get some of the characters worked out.
this Image is based of the story we are working on though:) I wanted to give the ODSTs in our story a diff look (inspired by Reach) Anyway should have the first page out soon, I hope you all like the results so far. This image was reduced by 70% so alot of detail was lost:( Im working on a better process..
CHEERs.
Large version (2028x922, 502K)
Halo ©Bungie Studios and Microsoft.

All images contained herein are © Tony 'ubald' Marcotte and may NOT be used on any other site or for any other purpose without the consent of the artist. They are used here with permission.