Halo Reach Launch Party, Best Buy Theater, NYC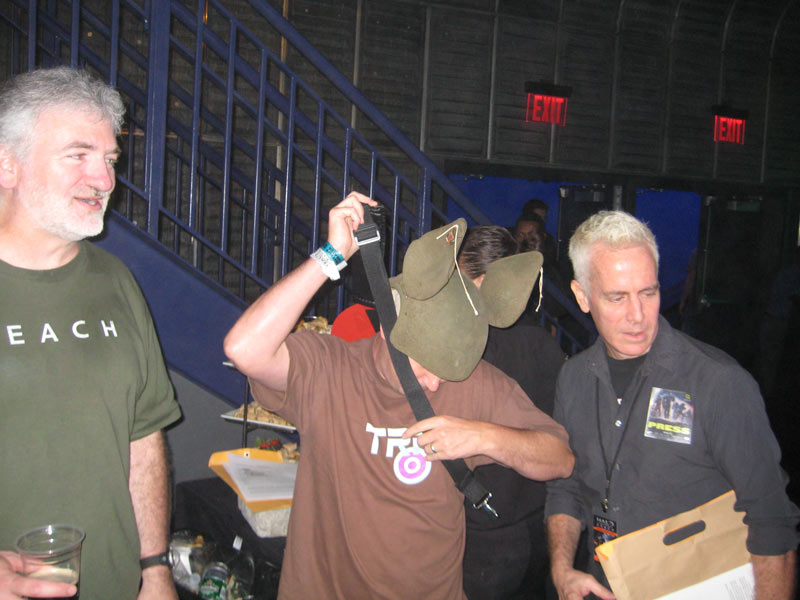 Kete shows off his WWII helmet (with bomb flaps), while Chris "Damian Lacedamian" Burke looks for a way out.
Halo ©Bungie Studios and Microsoft.

All images contained herein are © bungie.org and may NOT be used on any other site or for any other purpose without the consent of the artist. They are used here with permission.