Killer Grunts
A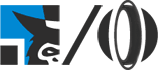 contest
Submissions are no longer being accepted for this contest - but voting is open, so go vote for your five favorite boxes!
The Setup
Interested in a free copy of Dead or Alive 4? Bungie's here to help. All you need to do is come up with a cool idea for a Halo-related fighting game... and whip up some cool box art for it.
What does this mean? Here's an example, courtesy of AGDTinMan and Shishka:
Halo: Sakutana No Densetsu takes some heavy inspiration from Street Fighter - Shishka hopes you'll forgive him.
The Rules
So here's the nitty gritty: All you need to do is put together some box art for a fighting game that involves Halo in some way. When you're happy with your entry, visit our Contest Uploads page and send it to us.
You can enter as many times as you like, but you can only win once.
All entries must be submitted via the interface above.
All entries must be in by 9PM, PST, on Friday, January 20, 2006.
If you send us a bad email address, your entry is void.
The entries will be put up for public voting after the contest ends.
The top 7 entries will win copies of Dead or Alive 4 for Xbox360.
The prizes are NTSC Region 1 games - so if you live outside of that region, you shouldn't enter. Sorry. Update, Jan 16: read this news post for good international news.
Prizes are courtesy of Bungie Studios. Because they rock. Hassles involved with the contest are the responsibility of bungie.org. Because we love to deal with your problems.
The Bigger Picture
But wait, you say - I suck at artwork, I've got no chance at winning this contest, it's not fair! Never fear - even whiners will have their day. Because this contest marks the beginning of a series of giveaways - possibly as often as once per week, but maybe (if we're lazy) less frequently than that. (There'll be lots of them, though. No matter how lazy we get.) The general pattern will remain the same - but the requirements for winning will change every time, as will the prizes. So if you can't draw, maybe you'll win a haiku contest. Or a music contest. Or a skavenger hunt. Or a puzzle. Or whatever. Trust us - you'll get a chance.
The Fine Print
This contest (and all subsequent similar contests) is run by bungie.org. Prizes are supplied by Bungie Studios - we are NOT Bungie Studios, we just have a key to their schwag closet. Don't bug them if you've got a problem - bug US.