The Halo-Related Art of Mike Hill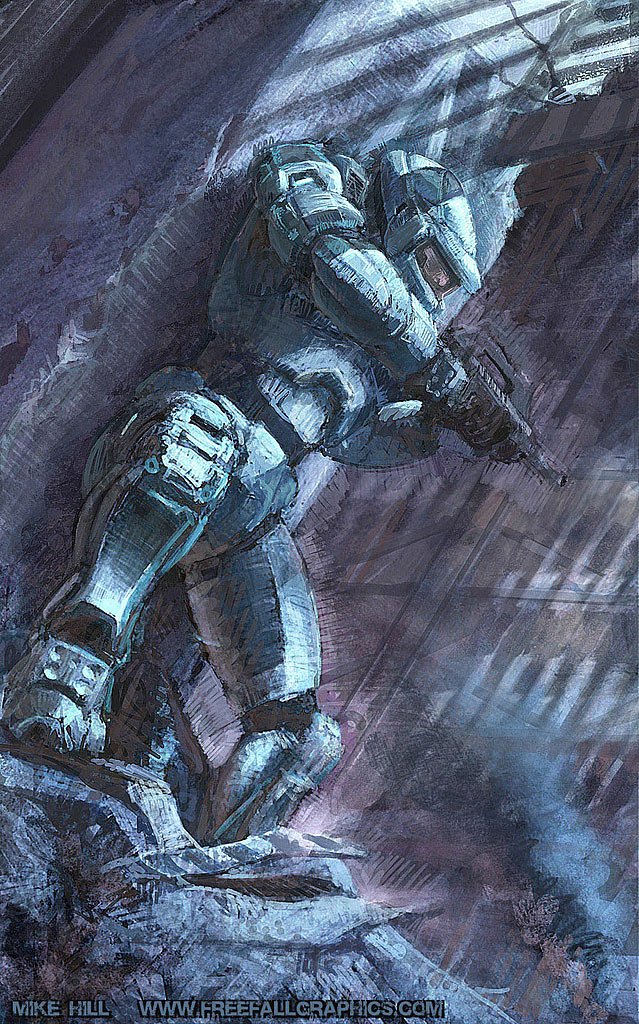 Originally created for a fan-driven art contest. Available in large format (900x1442, 544K).
Halo ©Bungie Studios and Microsoft.

All artwork herein is © Mike Hill and may NOT be used on any other site or for any other purpose without the consent of the artist. It is used here with permission.