Nomi's Paper Spartans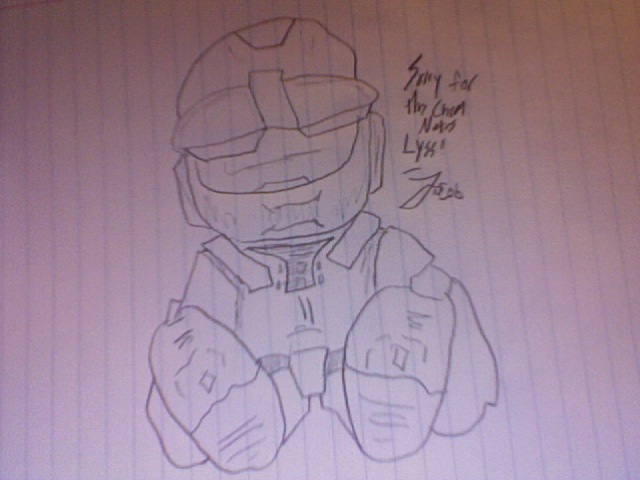 A clean version of the original sketch, by Jacob Griff, that inspired Nomi to start on these creations. The original, with homework and all, can be seen here.
Halo ©Bungie Studios and Microsoft.

All photos contained herein are © Nomi and may NOT be used on any other site or for any other purpose without the consent of the artist. They are used here with permission.