Warbow | Evel Knievel Rides Again
On May 17, 2002, Warbow posted this to the HBO Forum:
The other day, my son asked me "Who is Evel Knievel?" I downloaded some video for him to see some of his jumps. It got me thinking, it sounds like a good Halo video opportunity. Everybody is using explosives to gain distance, what about jumps just using the vehicle's power. So without further ado, here is MC attempting to jump the broken bridge on AotCR! I sure hope he makes it. *bites nails*
Click the frame above to see the movie. Or, option-click (right-click on a PC) on this link to download it directly to your hard drive.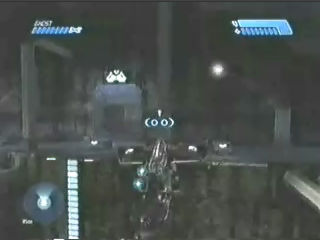 320x240 | 1.4 mb | 23 seconds | QuickTime 5 format