Halo-Related Art from Veegie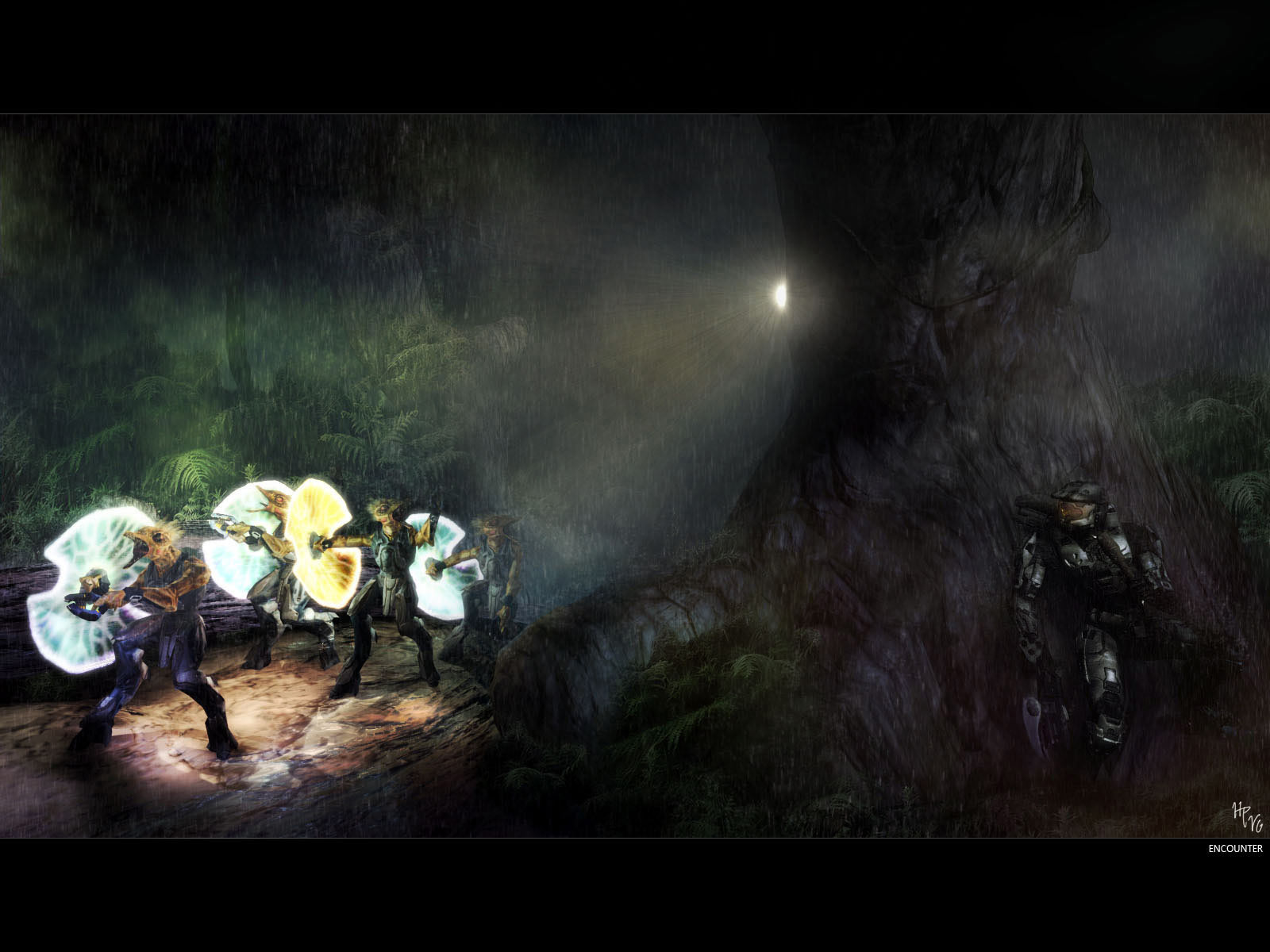 Four days ago I came to HP asking for a bit of help on improving the most, artistic area of my compositions, mainly in regards to focal points. I began to toss up ideas for a new scene I had wanted to work on, but many parts were only feasible through post-production, an area that I fall drastically short in). Pig liked the idea and offered to help with post production when the scene was completed. After a few quick 3D renditions of the basic scene, Pig decided he wanted in.

Over the next three days, ideas, critique, touch-ups, and drafts were traded.

With my ability to export the scene into transparent .png files, as well as lighting, shadow, ZDepth, and illumination layers, Photoshop was made a much quicker process than normal.

Whilst the advantage of having HP's post-production work is equally invaluable.

If all goes well, this will be the first of many scenes between us to come.
Halo ©Bungie Studios and Microsoft.

All artwork herein is © Veegie and may NOT be used on any other site or for any other purpose without the consent of the artist. It is used here with permission.