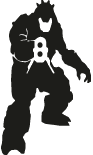 Halo3 Xbox tip details
How to Get Spartan Laser on last level

When your walking to the control room try to pick up this fire gun or the rocket launcher. Take one of these two weapons and shoot Johnson, and then pick up the Spartan Laser, and then blast away at the monitor!!