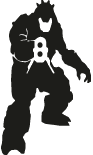 Halo2 XBox tip details
Get away from a hijaker

When an enemy boards your tank or Wraith you simply get out. If your friends are like mine they will get off the tank and try to get you. If you get back in the tank fast enogh you can get away quickly without them noticing the tank is gone!