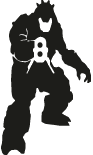 Halo Xbox tip details
Mess Hall run-around

When you get to the mess hall, get the assault rifle and immediately go to your right and go out the door at the end. I didn't think off this before. It took me about maybe 1-3 hours just to finish this level. Try this. It might work.