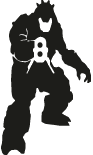 Halo Xbox tip details
An often overlooked MP Level for all Rockets

Boarding Action. A great level that is often overlooked because everyone is thinking "yeah that would make a great sniper rifles only level!". Try it on Rockets only, radar on, 150% health with shields. Even with just 2 players it rules, swee(E)t!