---
Home | COL0NEL SANDERS | Dusty Boy T | AusQB | jEEborz | skm0000 | Meatball O Doom
a cuban cat | Supergrunt19 | PaperThinWalls | Alec 944 | odmichael | TheMoleN1 | A Deaf Boy
The U2 RoKKeR | bs angel | WaiHo C
---
10th Anniversary Aesthetic Artist Interview: Alec 944
June 19, 2009
Alec 944 was the roots of these interviews. On January 19, 2009, he published his screenshot guide entitled, "Point and Shoot" on Bungie.net. The following week, he started the first of his two interview series entitled, "Screenshot Spotlights". Eventually, they became too much for him to do and I offered to do them instead. About a month after that, after talking with a few people behind the scenes and getting hosting problems fixed, I published the first interview on HBO with COL0NEL SANDERS.Here we are, ten weeks later, with the 10th Anniversary Aesthetic Artist Interview with the man who started it all: Alec 944.
Tell the community a bit about yourself.
My name is Alec, I just got done with my freshmen year of high school, and I really like to play Baseball. I live in Indiana and when I'm not on the diamond I spend my time on bungie.net and playing Halo 3 and COD 4. I know this sounds like the dreams of every other kid on bungie.net, but I eventually want to work as some kind of a video designer. I've already taken steps towards this by taking advanced art classes along with 3D Engineering computer classes, so we'll see if that ever works out for me. Odds are, it won't, but hey; it's good to have a goal, right?
It's definitely good to have a goal wherever you are! What caused you to start up the "Screenshot Spotlights" as they were called so long ago?
Well, after I wrote the "Point and Shoot" news story, several people asked me to do mini weekly guides showcasing individual screenshot artists. If I remember correctly, you were the one who wanted this to be done the most. So, it probably wouldn't have happened at all with out you. Unfortunately, I became very busy as my wrestling season and baseball season began to overlap. I had to be at school at 5:30 in the morning for baseball practice and I had 3 hours of wrestling practice after school. In the end it caught up with me and was eventually the end of the Screenshot Spotlights.
Too bad. It was a pretty awesome series you had going there ;) When did you first start making screenshots?
I first started taking screenshots when my friend showed me the Black Room on Snowbound. We would always just throw flares and power drains, hoping to get a good shot out of it. For a while my screenshot taking died down, but it returned with the release of the Legendary Map Pack. That map pack revived my love for screenshots with all of the Fx filters it contained. Most all of my well known screenshots were made on Avalanche. Avalanche is the best screenshot map in my opinion. It has all the filters along with great lighting and designs on the walls. One of the best walls for screenshots is the wall by the mancannons in the middle of them map. Turn on "Juicy" and throw a few grenades and you can have a great screenshot just from that. Fire Recon was taken right there.
Have you ever been on Bungie Favorites? If so, with which screenshots?
I have been on Bungie Favorites 6 times now. 2 screenshots (Blue Turret and Fire Recon) 2 maps (Storm and Over Under PRO) 1 gametype (Adrenaline Flag) and 1 film clip (2 4 1). Bungie Favorites is a really fun experience and I hope that I might make it on there again some time. I also hope that the less known people get a chance on Bungie Favorites. Everyone deserves a chance.
Yes they do - Aesthetic Artist Interviews is here to fix that :D At what point in your career did you decide to make a guide to creating screenshots?
I created the "Point and Shoot" screenshot guide after I had made most of my current screenshots. It was when I knew a lot of effects and I was upset when people wouldn't share effects. So, I would say I created it pretty late in my career. I've continued to take some screenshots since then, but the majority of my well-known screenshots came before I wrote that.
Hopefully you will continue to make more well-known screens! What was your inspiration for "Point and Shoot"?
My inspiration was when people refused to tell others the effects they used to create a certain screenshot. I remember looking at amazing screenshots and asking the author how they did it, only to be replied with, "It's a secret." That really bothered me. I didn't, and still don't, understand why they wouldn't want to help other people. So, I decided to create a guide giving away any effects that I knew. I did this to show people that there is no reason for you to keep secrets from others. I've always had this idea, "If you are truly good, it won't matter if everyone knows your secrets, because you will still be able to do it better." Another small inspiration was the forge guide. I saw that and wondered why there wasn't a screenshot guide. So, I took it upon myself to create one. Also, I thought Kapture24 was Urk, so I was sending him a bunch of messages talking about the screenshot guide. Well, he's not Urk. No wonder he thought I was crazy.
Lol - how did urk take to that? Who is your favorite screenshot artist?
Many different screenshot artists have many different styles. It would be very hard for me to choose one over the others. How can you compare a forge art screenshot artist to an effect screenshot artist? How can you compare a campaign screenshot artist to a multiplayer screenshot artist? There are many great screenshot artists out there and I can not choose between them. I also feel bad for all of the really good unknown screenshot artists. There are some really great screenshot takers who have yet to have their big break, and I feel bad for them. Their screenshots are better than a lot of ours, but they just haven't gotten their chance yet. Hopefully, they will.
Hopefully, we can bring a few of them on here and get them the recognition they deserve! How did you get recon?
While it was never directly said why I got it, I think it's pretty safe to assume that it is for the screenshot guide. I was never directly told what I got it for, but the Bungie employee that I was helping me with the "Point and Shoot" guide sent me an email a week after it was out saying, "Oh, and enjoy your recon." So, it's pretty safe to assume it's from writing the "Point and Shoot" screenshot guide. It could be a collection of everything, including Bungie Favorites, but I'm pretty sure it was just for the guide.
What did you hope the community would do as a result of your past interviews and guide?
I hoped that people would get inspired to take screenshots. I also hoped that people would understand that you don't have to keep effects secret to be good. I wanted people to now that you could give away all of your effects and still be successful. I wanted people that may not have ever thought about taking screenshots to at least give it a try. I also wanted people to realize that screenshots aren't always as easy as it looks. Most people just see an explosion when they see the screenshot, but they don't see how long it took it to be set-up.
It definitely is a skill-specific and hardworking type of talent. What is your favorite screenshot of both your own hands and another artist?
My favorite screenshot from me would have to be Leaf, which I took on Guardian. It's a pretty simple screenshot but the lighting and how the leaves look real is really cool to me. I also like how it didn't require much effort, but if I try to do it again, it's never the same. For other screenshot artists, I like a lot of different people's work. Once again, it's hard for me to pick, but I guess I'll go with Alien by Predator5791. You can really tell how much time he spent making that, and it really just amazes me. I can't believe how much time he spent setting all of that up. I don't know how he does it, it would drive me crazy!
Would you like to add anything about yourself?
There's not much that hasn't been said that I feel like saying (haha, that sounded weird, didn't it!) but I guess I'll say this one thing. I've got to get this off my chest. If you send me a message and I don't reply, don't feel bad. Odds are I read it and took into consideration what you said and just didn't have the time to reply. It's nothing personal, so don't be upset if it happens to you. Whew, I feel better now, after saying that.
Would you like to make any shout-outs?
I'm hardly active in any groups anymore, but I will still name some good one that you should join. T7, FacilityB5D.com, Forgehub.com, and ReconLive.net. Those are good groups that you should join.
Thanks so much for coming in, Alec! You've been such a wonderful inspiration to these interviews, and I can't thank you enough for the roots you left me for this project! Thank you soooo much! <3! As always, I'd like to give a shout-out to Louis Wu, Dusty Boy T, and COL0NEL SANDERS for all that they do and have done for me. Thanks guys! Stay tuned next week for a special surprise.
Have any suggestions for future artists? Send an email to AestheticArtistInterviews@gmail.com!
Gallery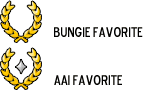 Amazing Light

Blood

Brick

Chief

Contrast

Devastation

Eyes

Fire Recon

Blue Turret

Frag

Hope

Leaf

Plague

Recon FTW

Rockets

The Guardian